Korg iWavestation & Gadget Wavestation download!
Jetzt sind sie da, die iWavestation war ja nur angekündigt und der gleiche Kollege in der Gadget-App. Wer die WS kauft, bekommt sie für Gadget mit dazu. iWavestation is out now for $20 – it's nice and easy to access and edit – better than the classic hardware (sorry, guys)
– the classic check: Korg WavestationAD, WavestationSR, WavestationEX wavesequence vector,digital
the editor looks like this – Der Editor für Hüllkurven sieht zB so aus:
(die App gibts hier: KORG iWAVESTATION – KORG INC. )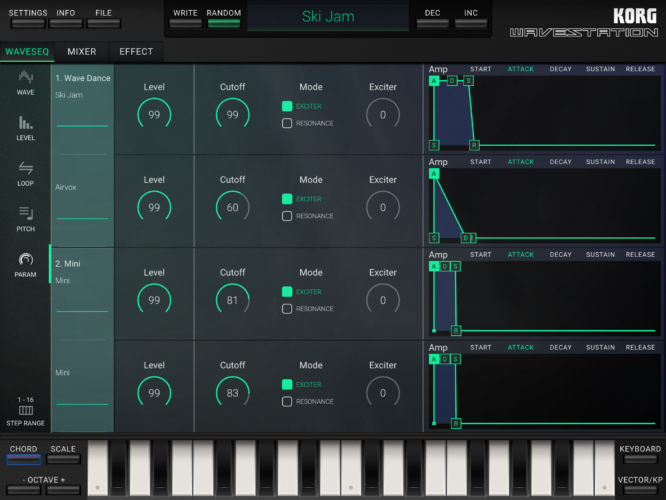 Das Ganze ist sehr entcybert mit 20€ schon very Korg, aber gut. Auch die iM1 App ist schon länger im Appstore zu finden und war etwas günstiger zu haben über die Cybertage.
Die Wavestation passt gut aufs iPad, ebenso der/die M1, weil die Struktur und die Layers so einfacher editiert werden können. Was viel viel besser geht ist Wavesequences bauen, die werden so angeordnet gezeigt und sind leicht zu schieben und einzustellen.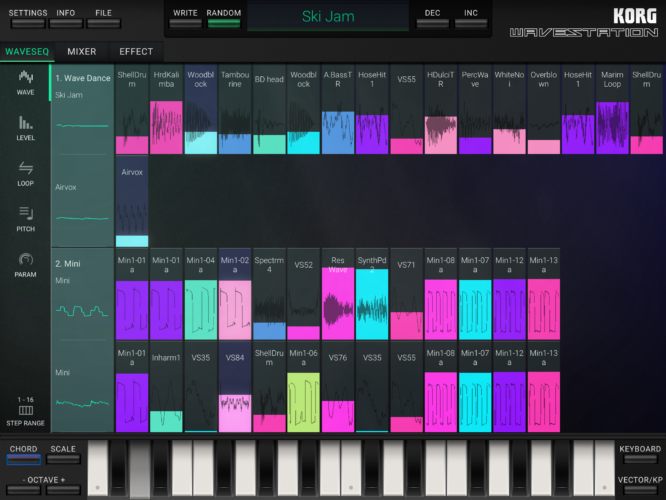 alles natürlich für iOS.
KORG iWavestation - First Play
_
Hier noch 2 Bildchen vom
iM1
(gibt es schon länger), falls jemand mal neugierig sein sollte, Röchelsounds kann sie und daher ist das schon ganz gut und das schöne billige Housklavier ist ja auch drin und überhaupt..
die App gibts hier: KORG iM1 – KORG INC.
(Original sah so aus: Korg M1, M1R, M3R workstation,digital)
auch hier – und für beide gilt – die beiden sind auf dem iPad besser aufgehoben als mit alten kleinen "großen" und sicher eher schon ermüdetem Display und Menüs. Ähnlich besser wie der Arturia iProphet, dessen Bedienung weit über dem liegt, was an der Hardware geht, außer man hat den Stereoping Controller.