Korg Microkey Bluetooth – Controller going wireless & Module App & OkGo Volca
Controller werden drahtlos – Ich habe gesucht und gefunden, das Microkey ist super für die die Dynamik wirklich spielen wollen. Soweit gut, aber weil es mehr als 31 Tasten hat braucht es am iPad leider einen bestromten Hub, was aber ein ziemliches gefummel ist – Kabel fallen ab und .. heute nutze ich gar kein Keyboard mehr mit dem iPad weil .. es halt einfach nicht so super praktisch ist.
Aber es gibt jetzt eine Bluetooth Version von Korg, welche super ist, wenn man kein iPad 2 hat, weil BT LE bedeutet leider auch neue Versionen zu haben. Also – wenn ich mal groß und reich bin – dann würde ich das dafür nehmen. Am Mac funktioniert das auch, da das inzwischen Bestandteil des OS ist. (Captain!) Weiah-less! Windowsuser sind da nicht ganz so im Vorteil weil das OS ist dort nicht besonders Audio-orientiert inkl W10. Kommt aber irgendwie auch…
166€ statt 99€ für BT Version. (es gibt noch 25 und 61 Tasten)
Drahtlosverbindung
Mac: Mac mit Unterstützung von Bluetooth 4.0 (zB MacBookPro ab 2012 etc) oder höher und OS X10.10 Yosemite oder höher
---
When I tried to find a good SMALL 3-Octave keyboard for the iPad I just had one choice – this one!
But – I am so xxx'ed because it needs a powered hub since all controllers with more than 31 keys need one (which sounds and feels rather ridiculous) – so I am still not super happy for another PSU and loose cables. They do have BT verisons of it – but BT LE means – they work but not with my iPad 2, which does not offer BT 4.0 but everyone else might want exactly that because they are lucky Air-users. And OS X users will appreciate it as well since it is part of the OS since the Captain is aboard!
ah – there is a new Nano Series with BT/wireless as well (at NAMM 2016)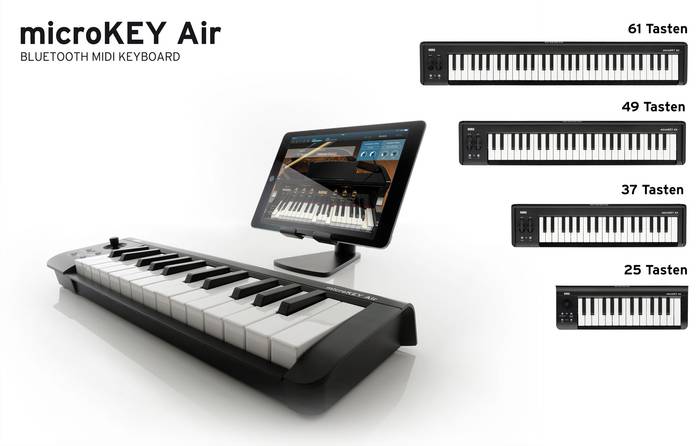 Den Foren-Usern nicht entgangen (Neues von Korg?)  und APPartig – daher hier, daher nur kurz erwähnt:
and there is a special sample volca from the OK Go people (remember that video?) – also replaced Korg by OKGO..
These are the limited edition of 3000 – so there will be no ARP 2600 from Korg – not under this tag..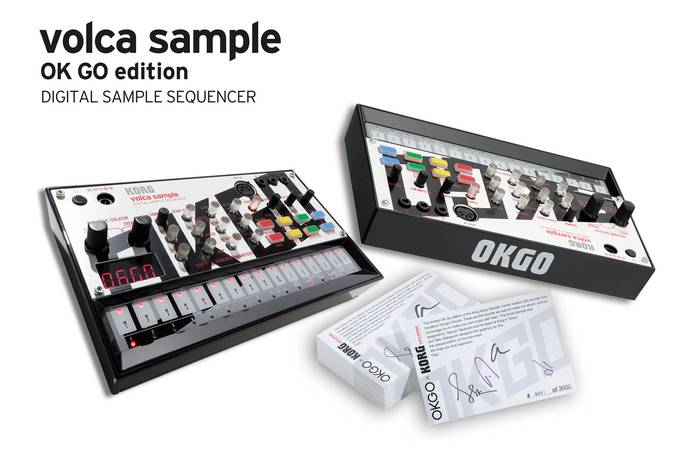 Apps: new "module" is sort of allround synth and a piano app as well. all shown here