Korg bringt einen tastenlosen Odyssey? und Roland bringt wirklich TB und TR lt. Bildersprache? Eher aber… (scroll)
and "Korg Official" just posted this one on their instagram account – see the Odyssey "Desktops" without keyboards? Roland (scroll down)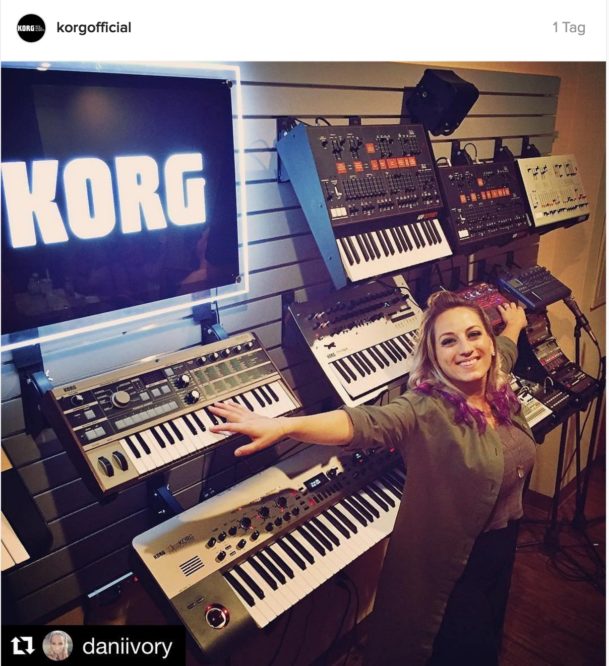 UPDATE: official release: 713€ // 600USD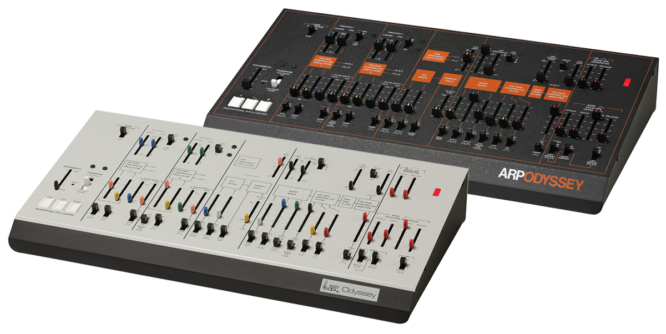 ARP ODYSSEY Module | Reborn again for your desktop
btw: WTF? ARP2600 again?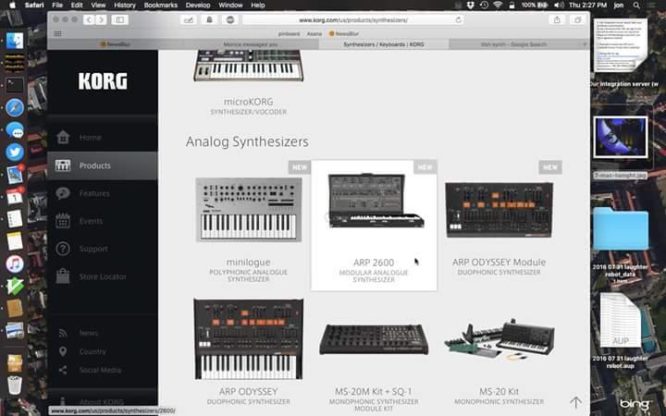 nice photoshop, eh?

– In-official Roland Leak
Human Leak – System 8 will come.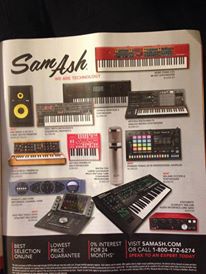 seen at  – @Sam Ash
what about the 909 event?
…3 links appeared from here
"http://tfr.roland.com/global/wp-content" those seem to unveil something I did not really expect – since there is on button – which is for a new Boss FX box – but also 2 very well known vintage instruments that …
may have been rebuilt on AIRA basis (digitally) – or smaller as a Boutique version as posted long before..
may have been re-issued (limited?)
may have been numbered News 17 & News 16 for a reason – since they are just not news but history – so it does NOT mean anything but ..
they are: (and more)
contains interesting stuff incl. something like the EVI/WX Series of Breath Controllers as well


– to me re-releasing theTB303 & especially the TR909 are not typical Roland -to date, since there is theTR8 for that job (with all classic TRs), maybe repackaging or just to tell us the story ..? well…nevertheless – why not in a smaller case? Boutique-one? we might get something on the 9th.. around the clock and the world..

find the Vocoder as well.. – well why not making a real vocoder? smaller (VT3/boutique) or a completely new one (bigger than the VT3)?
this looks very much like these are just "symbolic" images since this one looks familiar – there is one image up with the exact settings but cropped – it's a VP330
and there is this Boss FX: Waza Craft Amp
there is more about Drums and guitars which I simply don't post – they don't look too interesting, though..
just check out yourself –
http://tfr.roland.com/eu/news/200 <– number
url of images look like this:
http://tfr.roland.com/eu/wp-content/uploads/sites/7/2016/08/News_13.png
News 16 & 17 are those TB & TR ones – since there is a vocoder as well (18) it might be just to tell the category, maybe history or .. a repackaged TR8, TB3 and VT3? all have been released, so..
there is this link in my stats: http://rews03sv.rose.roland.co.jp/~monishi/cgi-bin/nicky.html – hmm
maybe the older rumours are true about "Boutique"-sized TB/TRs?
Roland removed those 909 images..
note: the menu on the left has HOT TOPICS that lead you to the most interesting synths at the moment and some weeks ago as well as recent events that may have been of interest.
just hover your mouse over it..
Schon gesehen? Wer nicht immer hier ist, kann die wichtigsten Synth Entwicklungen und Events unter HOT TOPICS sehen – einfach mit der Maus darüber gehen und schauen – speziell für die, die nicht jeden Tag nachsehen…
und intern viel aufgeräumt. Weniger Rubriken, weniger Chaos.