Es gibt ein Gerücht, welches via Kommentar (in "Audulus 3″) eingegangen ist, nach dem es die bekannten Drummachines TR808 und 909 evtl als Boutique-Versionen geben könnte, also klein aber mit voller Funktionalität – ebenso trifft das für die TB303 zu. Ob das stimmt? Wissen wir nicht. Aber – möglich wäre das als limitierte Auflage.
according to a post in the comments – another speculation is possible:
Roland´s 2nd batch of Boutiques will be TR-909, TR-808 and TB-303!
Roland engineers (in fact it is just a wish of someone): "EXPECTATIONS FOR THE RELEASE OF THE TR-808, TR-909, AND TB-303 AS THE SECOND EDITION OF ROLAND BOUTIQUE IS LIKELY TO BE GREAT, TOO."
http://www.sonicstate.com/news/2015/12/03/roland-synth-developers-speak/
what does a TR808 re-replease in the boutique form mean for the TR8?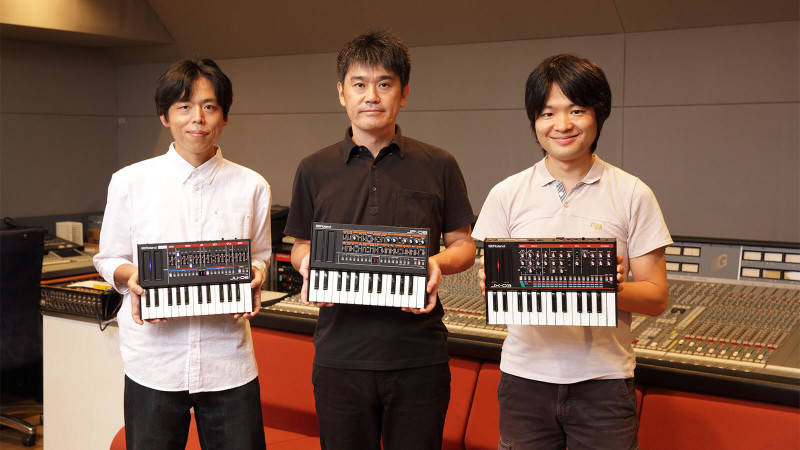 __
AKAI MPC Renaissance ist tot.
Hardware?
Der gleiche Kommentator legt nahe, dass nach der Einstellung der Computer MPC "Renaissance" etwas Neues kommen könne. Neu vorgestellt haben sie ja "Touch", nicht aber etwas in Hardware – um die betagten MPCs 1000 und 2500 zu beerben.
well since the Renaissance seems not to be sold by Akai they my have plans for something else – but they also did the "touch" MPC which is a replacement for that but of course not for the hardware mpcs 1000 and 2500 – getting old these days. so there's still demand for hardware – and – touch is for the price of a full hardware product – may not really work, anyway Push 2 is also going for a non-cheap price which is made by Akai as well.. who knows..?
From MPC Forums
By Italian Beats Wed Dec 02, 2015 2:59 pm
I work in a store that sells producer and DJ equipment. My colleague wanted to order some MPC Rens as we are out of stock and guess what? Akai cannot deliver them anymore. This is an indication for an upcoming flagship.