Zu Audulus habe ich schon viel geschrieben und früh.
Das ist ein modulares Konzept was auch Plugins als Module verwenden kann.
Es wird eine 3. Version geben und sie wird bald kommen, am 8.12.
UPDATE:

Live Patching in Audulus 3
genauer gesagt und da sollte man mal schauen, was da das Angebot sein wird. Pro-Anbieter haben immer das Problem, dass sie das auch noch in 2 Jahren finanzieren können wollen, also.. mal sehen. Aber insgesamt wird das interessant, denn es sieht echt nicht schlecht aus, siehe Bild.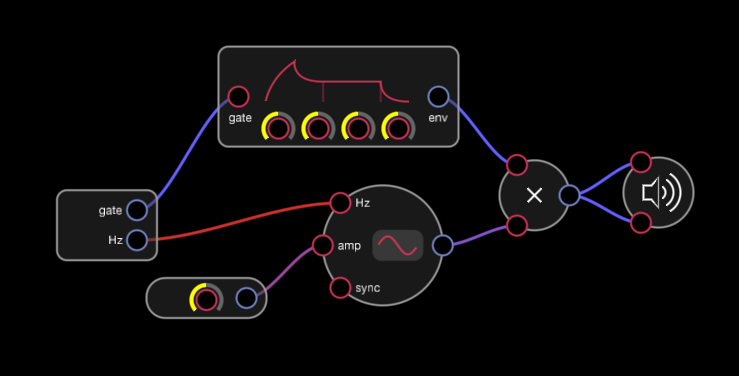 I posted about Audulus quite early, so the modular concepts works on OS X and iOS – they or he is going to plan the 3rd version – since it should be cool for everyone – there will be an offer 8th of dec.  and iPad Pro Support – which is good for a Pro App and good for a modular concept as well. btw I just wonder why iPad apps do not run on iPhone 6+'es.. too small, eh? but different story and maybe not so pro.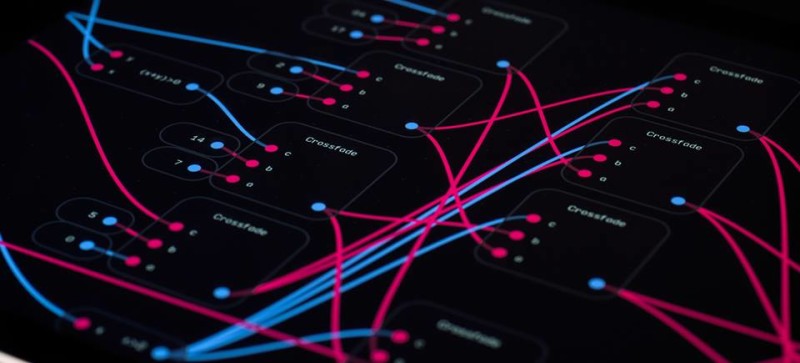 new file format with near-instant patch loading/saving
removal of default/fallback values on inputs. Instead we will have a new Constant node. This simplifies the UI a bit.
simplification of some nodes: Osc will loose semitones/cents knobs. New Envelope node which doesn't try to also be a VCA (like the ADSR node).
reduced memory usage (especially during load/save)
backward compatibility with existing patches (don't worry!)
new I/O nodes which can output to the speaker, or input from the microphone within sub-patches
SURPRISES!