Moog to end the Little Phatty Synth
they set the Little Phatty to end of line status – maybe in favour of the sub phatty which has knobs – but sounding a bit different – well I still have one and like it's sound and response (envelope).
so it's now – Little Phatty built 2006 – 2013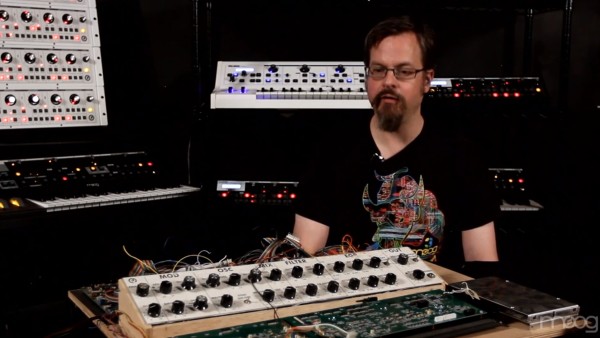 "it's a statement for Bob – to keep his work alive and right"
so – the Little Phatty will be / is discontinued now.
designing circuitry on another (not so physical/technical) level.
lil'phatty not the best name (sorry that's true, guys – but it's a cool synth – maybe rethink the modwheel bound control with racks here.. huh?)
and there are still rumours about a polyphonic moog (not mentioned) – some nice words about Bob Moog, worth listening/hearing of…
_
some words about the design and background about the little phatty..
and of course – the phatty is sort of a moog source brought into the 2000's – and the prototype had a "phat" knob.. (now overload, fed back audio from filter back to the mixer)