Oct.2015 Cologne: Mego20 – Thighpaulsandra, T.Brinkmann, EG.Lewis, Klara Lewis, Pita, B.Orcutt
19.Oct.2015 – A great festival in Köln (Cologne) / Stadtgarten ends – feat. a fine selection of mostly electronic acts:
(Wer Elektronisches liebt und nicht da war, hat einen sehr spannenden Abend verpasst! Lohnt sich traurig darüber zu sein – Tja.. )
• PITA (Wien, EditionsMEGO Label Boss)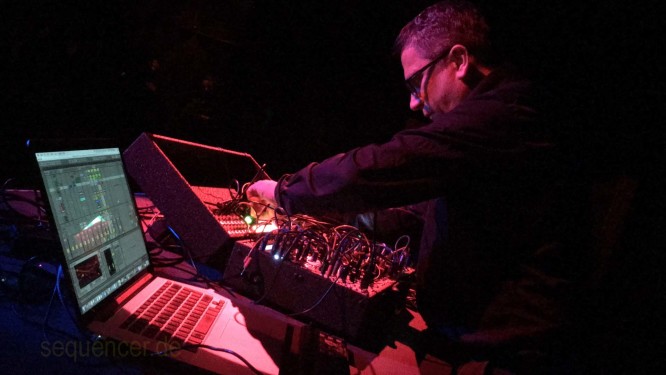 • THOMAS BRINKMANN (Köln)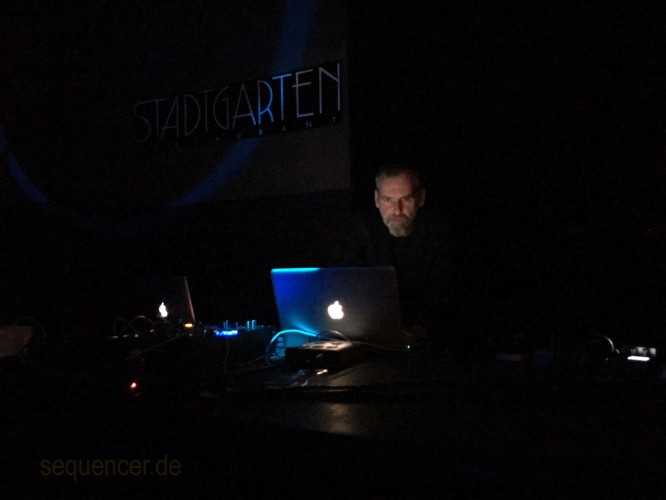 • EDVARD GRAHAM LEWIS (Stockholm, Bassist of WIRE)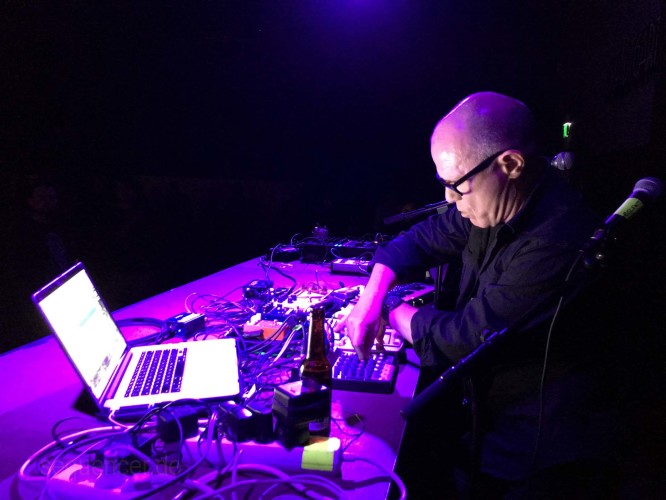 • KLARA LEWIS (Stockholm, AV-Performer, Daughter of the brilliant EG Lewis)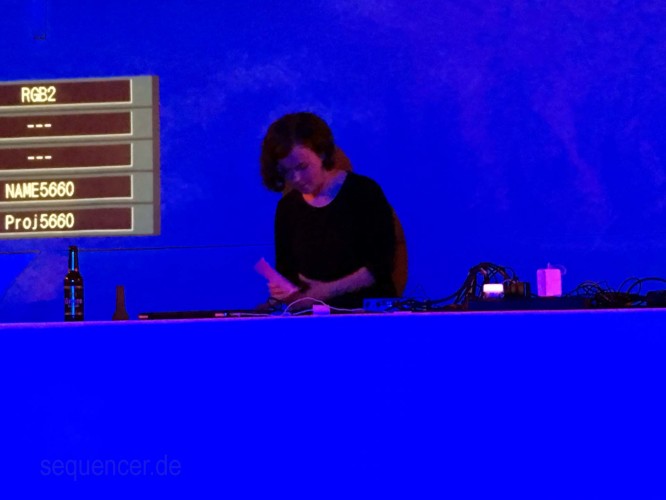 • THIGHPAULSANDRA (Wales, PsychSynthDrones / Coil / Spiritualized)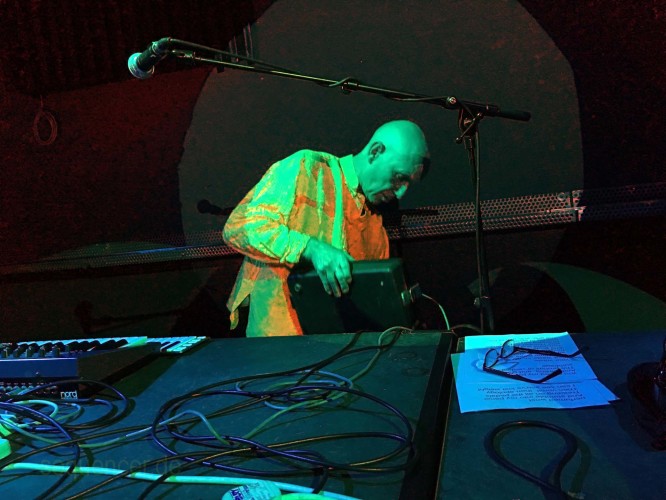 • BILL ORCUTT (USA, leg. Gitarren-Experimentator, ex-Harry Pussy)
Thighpaulsandra brought his EMS and Nord Modular, Main Stage running on a Mac – innovative sounds, still! thank you! , Thomas Brinkmann had 2 Macs running Logic – very Maschinenfest!, Pita send us to modular world with Ableton and SQ1 and more in the big modular euro rack (check the modules here), very great set by Mr. Lewis – who had a little keyboard, lots of stomp boxes and a monotron with Kaoss Pad 2 – totally awesome set!! as well as Klara Lewis (no conincidence) her set is sort of industrial ambient set, that I saw at the Incubate – but over here it had even more impact for better PA reasons – enoyed that full projection with the music again, Bill Orcutt may not really fit in the synth context – but..
thanks Thighpaulsandra for having a nice little nerdy talk – was a pleasure and everyone over here – if you did not show up you missed a lot! especially if you really love electronic music!