Hier ein paar fast kommentarlose nette Dinge für und zur NAMM Show, die am 24.1. startet
just before NAMM at 24.jan – here's some images and stuff to look at..
1) Polyphonic Doepfer Modules – 4x VCO, VCF, VCF, Envelope..
plus 2 new ones (right side) – neue polyphone Module für ein einfaches System in Euroracks – 4 Stimmen sähen dann so aus: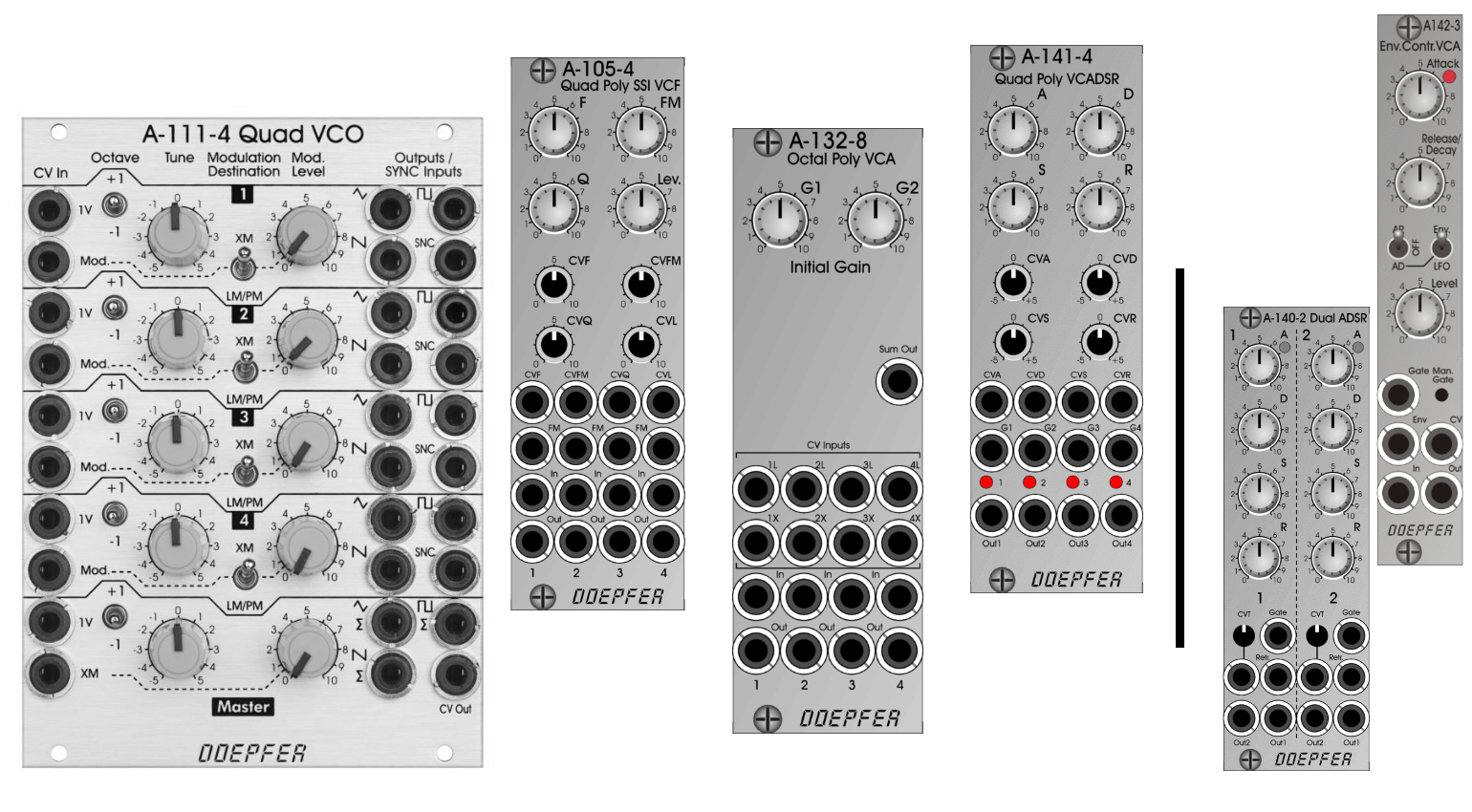 Doepfer Dark Energy Synthesizer III
the 3rd revision – die 3.Version.
2 LFOs, Filter FM, PWM VCO, ADSR-ENV – 12 dB/Oct. MULTI MODE Filter LPF,HPF,Notch, BPF!
new: no warmup time, larger frequency range, reset input per LFO, triangle waveform @ VCO, soft & hard sync (!), linear FM (!), VC-ADSR inputs , filter outputs
very similar looking but not exactly the same.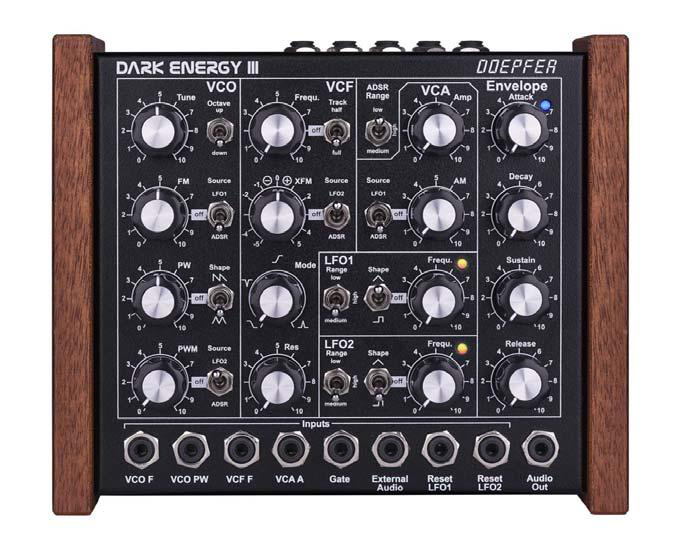 2) Twisted Electrons Crazy 8 Beats Sequencer –
it's out – here it has added outs for each of 8 trigger outputs plus accents. to me it appears to be really cheap! made for performance – step sequencer
3) got children? do the techno with your synthesizer..
Blipblox – Synth
Blipblox Pre-Release Introduction
4.) https://www.strymon.net/products/magneto/
Echo Machine @ Forum: #362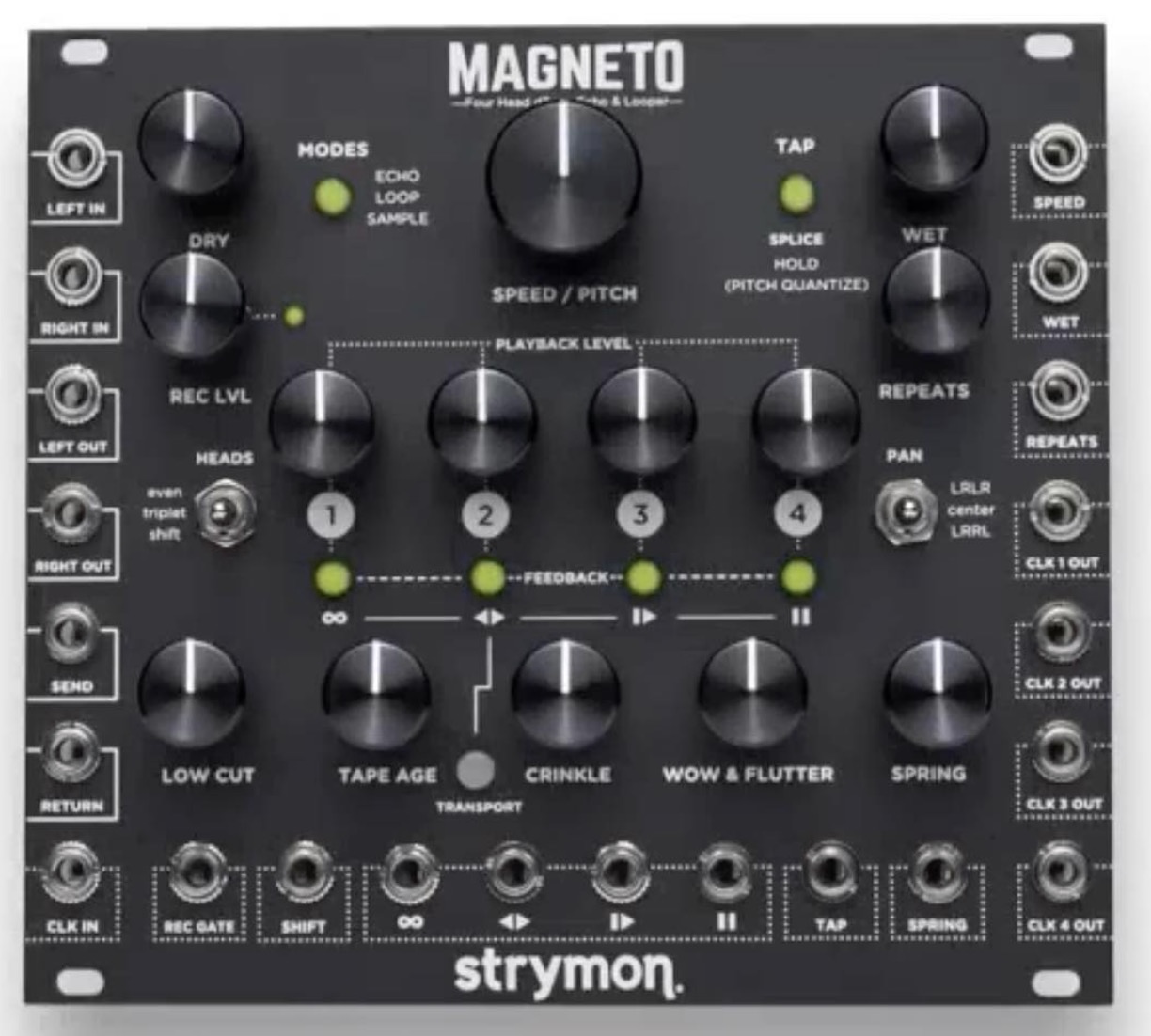 5) Rossum Electro – Assimil8or 8 voice Sampler in Eurorack – ready! looks differently now!
be shown, be shipping, be final – they say!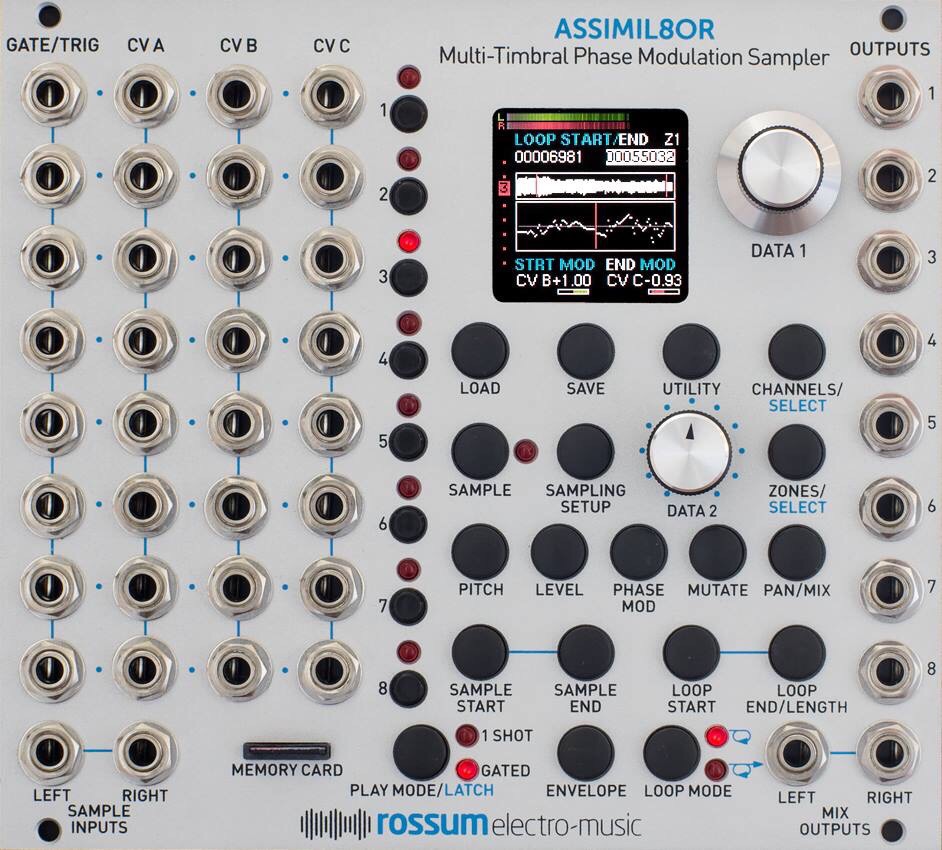 6) New Modular Synth – Software – Voltage Modular
drums – classic design – easy – you can code your one ones as well – looks cool – like the nord modular was but just software – and softube / vcvrack
Cherry Audio Intros Voltage Modular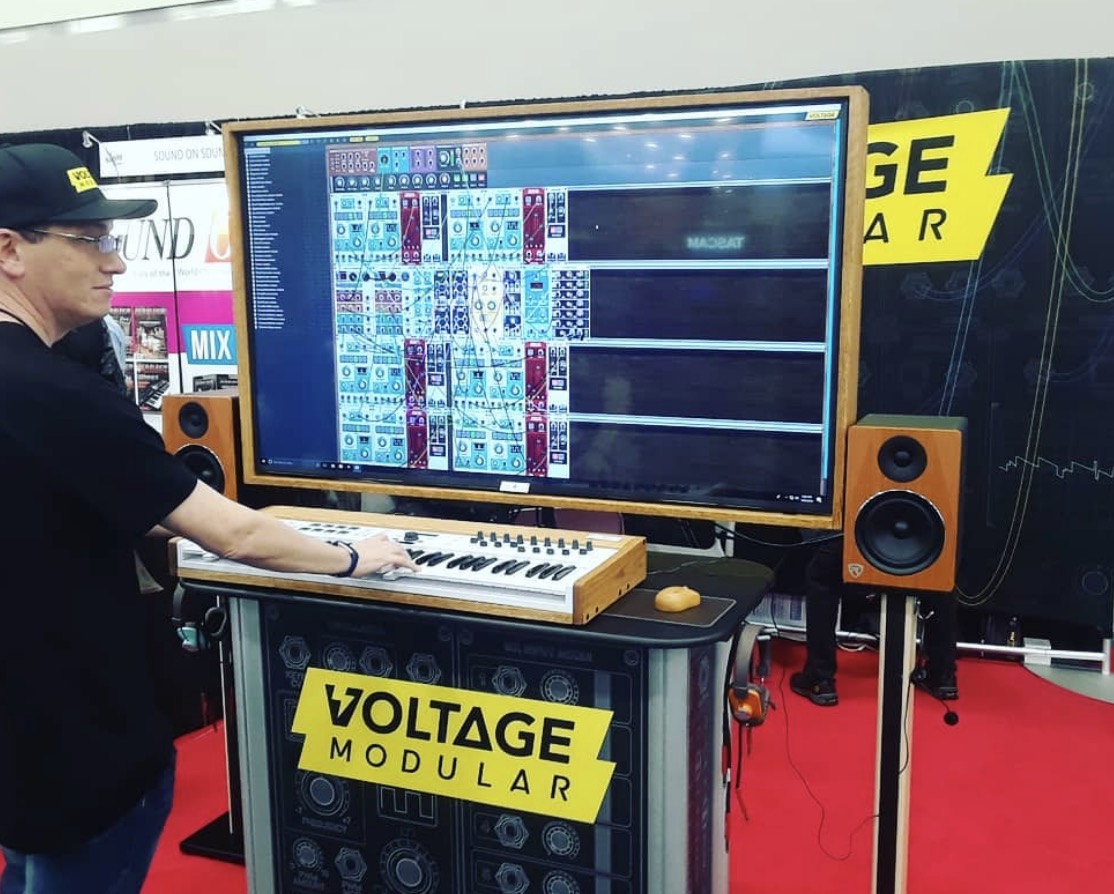 src: #517
7) Panoptigan – Optigan = Optical Disc + Organ – 70s LoFi Sampling – brought back to NAMM with this prototype:
See @ NAMM! PANOPTIGON Prototype - New 2018 Optigan / Orchestron Disc Player