Propellerhead Reason – Thor Synthesizer as an app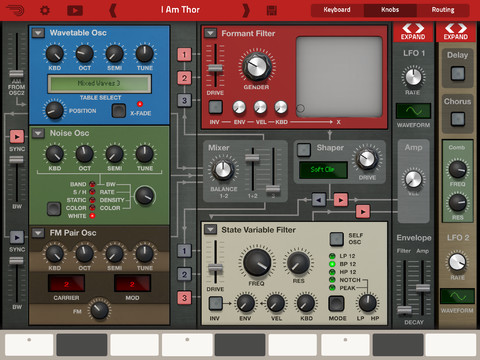 Thor Polysonic Synthesizer für iPad im iTunes App Store.
it's the same as the Thor Synthesizer in Reason as a single Synth app. It's about the complexity of a Waldorf Q – 3 Wavetable Oscillators and several "modules" that allow filtering and other things, – 14€ isn't cheap but it's not a bad synth either.