Roland D05 – D50 Boutique Mini Synth – 16 voices
Roland bringt doch tatsächlich den D50 als kleines Boutique-Gerät. Natürlich ist das primär was mit Menüs, aber mit der gleichen Klangerzeugung, also klassischer Synthese mit komplexen Hüllkurven und ein paar kurze Samples, very 80er. Das Teil hat allerdings auch 16 Stimmen, das ist wirklich viel! Und einen Arpeggiator. Diskussion dazu?
Roland D05 Synthesizer Presets - American Musical Supply
D50 hat Ringmod und AM, etwas Vectorsteuerung und ist damit durchaus komplex, die Presets waren damals schnell gemacht und nutzen den Ringmodulator nicht, dh – das geht auch aktueller, besser – damals waren Presets eben lieblos am Ende der Produktion eingebastelt worden, daher – gleich löschen und anständige Sounds machen. Könnte spannend sein. Er versteht D50 SysEx. 7000 Stück wird es geben, so wie auch vom SH01A – das bedeute für Roland 0 Stress, da sie die eh los werden und danach gibt es keine mehr. Das bedeutet, dass sie auch keinen Support mehr machen müssen und ggf. keine Treiber updates mehr, was schlechter wäre, da ohne das kann man nur MIDI nutzen, USB-MIDI geht nur per Treiber. Und neues OS gibts jedes Jahr.
Here's the D50 of today, some Samples and a classic dual structure of subtractive synthesis with multisegment envelopes and almost the same UI – menus – no knobs – as the original of the 80s. well – that is a different sound compared to all the others – and well – what can we expect next? JP8000? VSynth? JV series? 16 voices! that is fat! Note, that those factory presets were not using the Ringmod/AM and therefore are very 80s and boring, so just delete them and create something – this synth may be cooler than on the first look and listen. it understands the SysEx Files from the D50. The 7000 pcs that will be made are safe for Roland, but they may be too far in the confi-zone since they do not need to update the drivers since there is no generic driver but only a non compliant one that may not work sooner or later after some updates of the OS – so you NEED the MIDI ports then..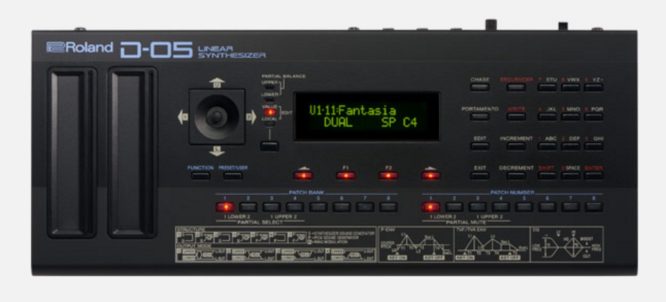 Roland D-05 - First Look and D-50 comparison
Roland D-50 Celebration Moments with Adrian Scott
AM / Ringmod Structures and ENVs:




the synthesis structure complexity can be explained like this: up to 4 parts – hence the joystick "vector" thing for mixing. it's NOT a prophet VS – but it is there.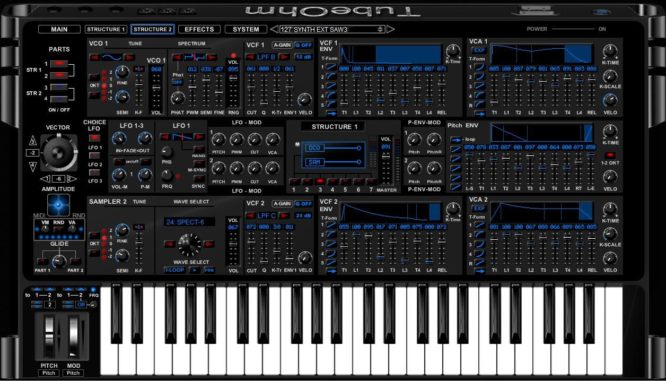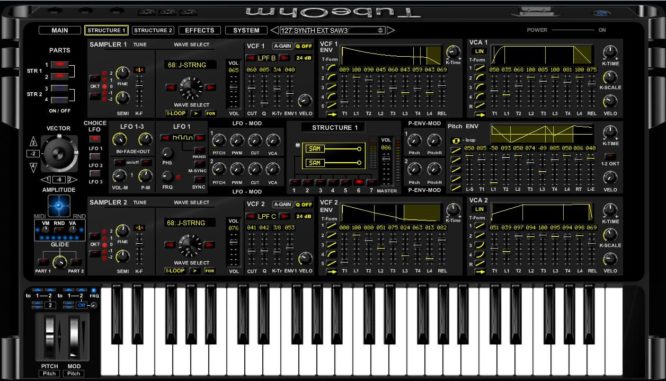 bisherige Boutiques – the Boutique Series so far..