Roland TR08 – TR808 Boutique
wie die TR09 aber mit TR808 Design – Die TR08 hat 808 Sounds und die gleiche Bedienung und einen analogen Trigger Ausgang.
TR08 is the new mini TR808 – with analog trigger outputs – usb ind. outs – see below. 10k pcs will be made.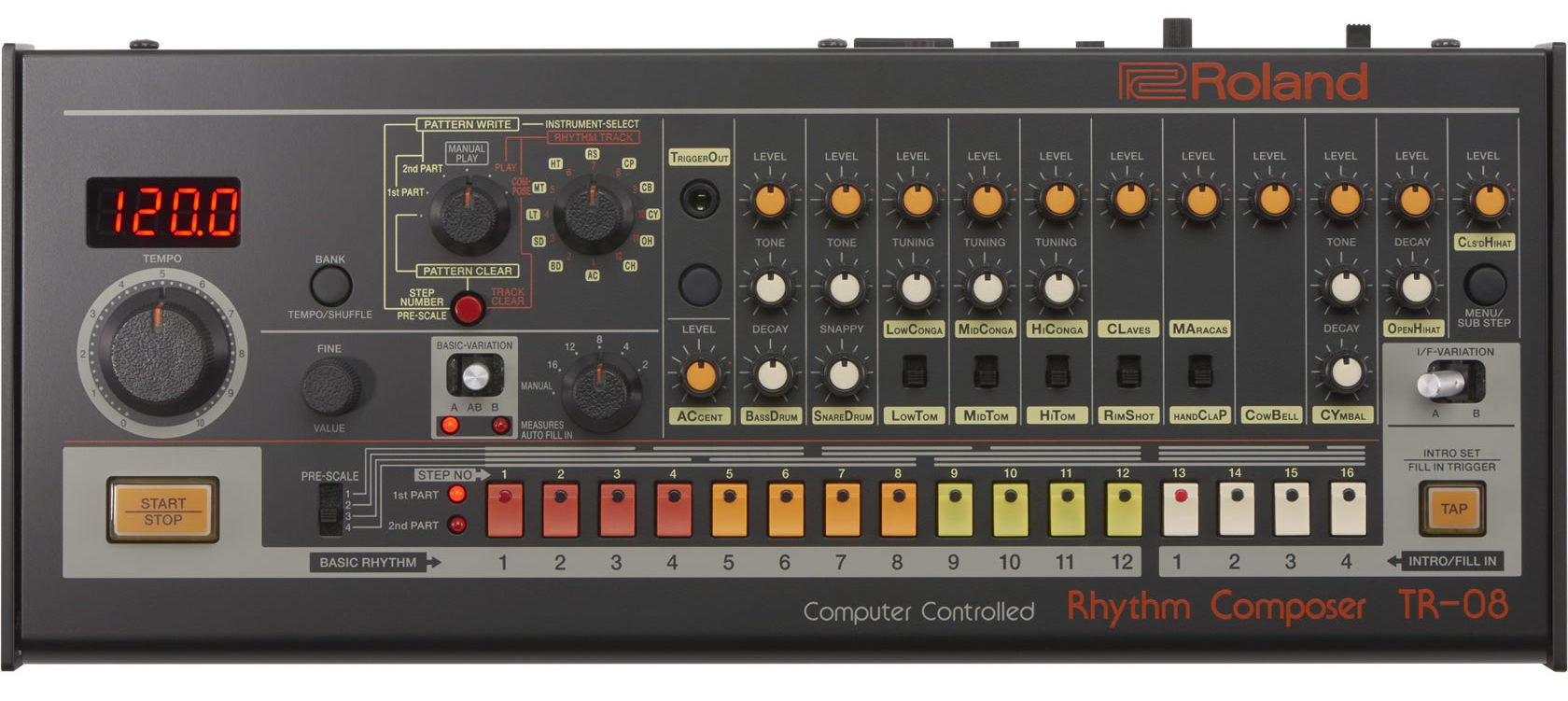 Roland Boutique TR-08 Rhythm Composer
One Take with Roland Boutique TR-08 & SH-01A: Mathew Jonson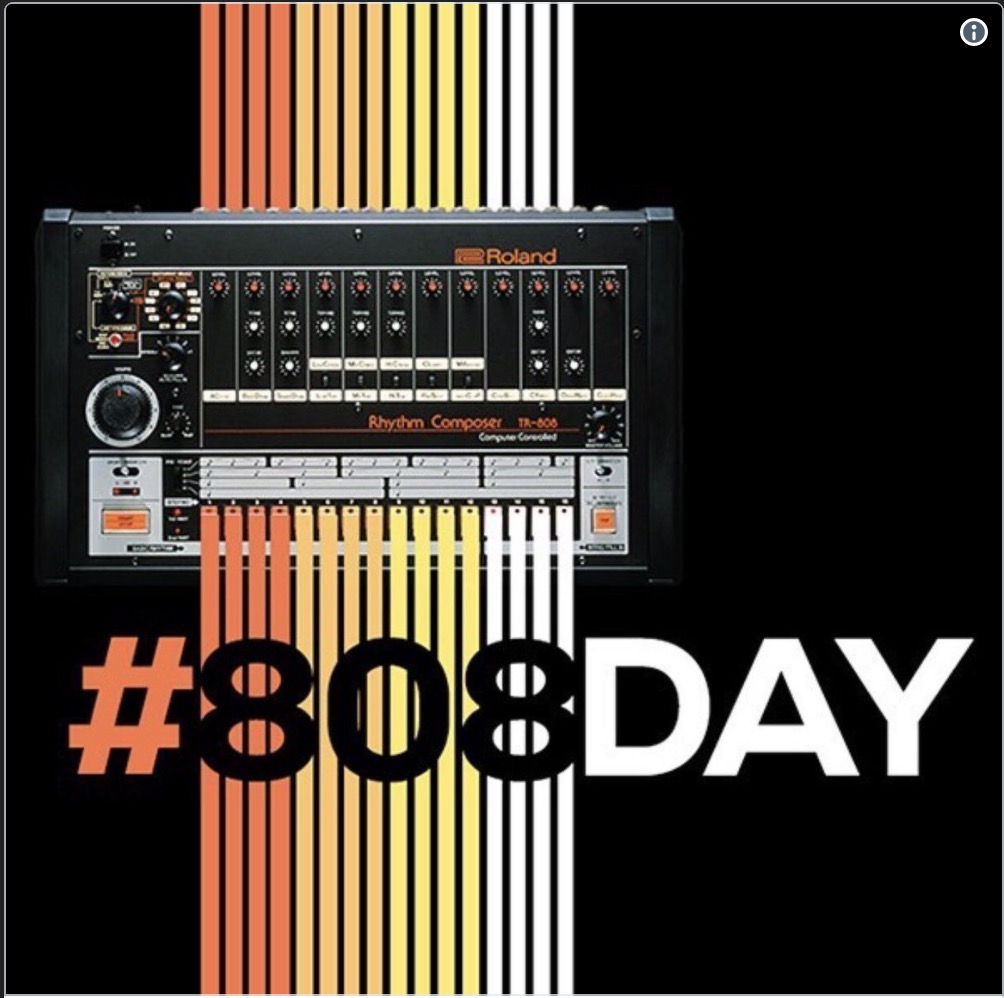 Diskussion:
Roland Boutique TR-08 & SH-01A with Mathew Jonson
digital
Retains the sound, character, and user interface of the original TR-808
Hands-on control including tone, level, tuning, and decay
Added Compressor, Gain, Tune, and Pan for selected instruments
Programmable via classic Step and Tap write modes
Sequencer has 16 steps with 16 sub-steps for detailed patterns and rolls
Continue playing beats even while switching between write modes
LED display for easier navigation and fine control of tempo and shuffle
10 separate outs via USB audio
track-selectable analog trigger output
metal front panel
Includes DK-01 Boutique Dock for multiple-angle viewing
Battery compartment (4 x AA) / USB powered
Built-in powered mini-speaker
One Take with Roland Boutique TR-08 & SH-01A: Mathew Jonson
M.Jonson hatten wir auf im Studio-Focus in SynMag 61 – seit 30.3.2017 – Das Synthesizer-Magazin
Boutique Series