Stunning new Jupiter 4 Interface coming with MIDI Controller for all knobs etc.
UPDATE: It's here! (I normally re-timestamp the same post since it is more important for you to get all in one posting rather than me to have posted it earlier than other, am I right? feel free to post – if you prefer extra posts on updates)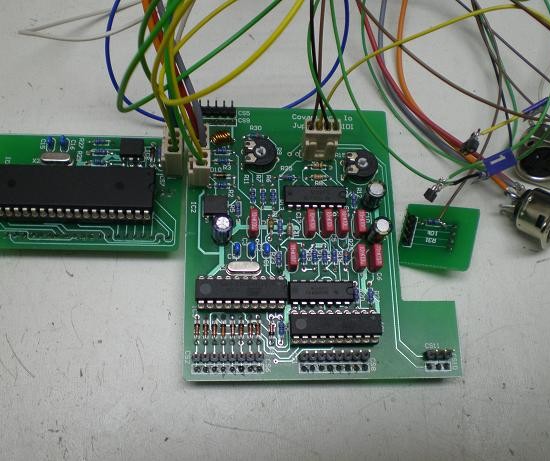 it's ready now, looks like he's taking first orders here: http://roland-jupiter.org/viewtopic.php?t=414&start=15
and another talk – in deutsch ist hier:
Sequencer Synthesizer Forum • Thema anzeigen – Neues MIDI Interface für Jupiter-4 Kommt!.
based on this post – I asked Laszlo who does it and it will be around 99€ or 199 for full kit. which I find cheap.
it is not YET ready but close to. keep checking the forum etc.
Das Interface für den Jupiter 4 mit allem drin kommt: Extra LFOs für VCA und Filter, alle Controller werden übertragen, so wie beim alten "Kampfhofer" Interface und vieles mehr, ich paste mal hier hin, es ist also eher mit Europa für Jupiter 6 vergleichbar als mit einem MIDI-Interface, was halt grade mal Töne und längen überträgt: