MIDI-Sync Denkzeugs – Lemur Programming
Midi BPM Sync als TAP TEMPO..


und die/ and the Midiclock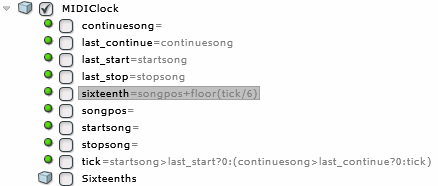 Related posts
Korg Collection 3 - unter anderem der Prophecy ist neu dabei! (neben 700s und Triton). Großes...

Synth1 ist ein Freeware Synthesizer (Softsynth) und es gibt eine KI die menschliche Sounds erfindet, die...

Modular-Synthesizer mit TR-Style Sequencer für iOS Beepstreet Drambo.