Developer: muesch music/ sounduniverse.de
product: ACK vol. 3 (ambient construction kit vol. 3)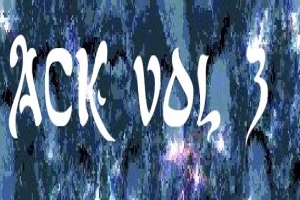 www.sounduniverse.de
is happy to announce the launch of it's online preset shop with the release of ACK3
(ambient construction kit vol. 3) a double bank of 256 patches for Synth1 by rsmus7
after the release of ACK 1 + 2 , there was a demand for more ACK presets.
Now rsmus7, widely known sounddesigner for many VST-synths, completed ACK3 .
this bundle contains all kinds of sounds from :
lush pads to rhythmic loops
melodic arpeggios and leads
a section with keys and strings
basses and percussive sounds
ambient textures and SFX
most sounds have the modwheel assign to make the sounds more flexible.
As demos show ACK 3 is all you need to compose complete tracks, with the very light cpu usage of Synth1, it is great to use even on older pc's.
ACK 1 + 2 are still free and available for registered users at www.sounduniverse.de
you can listen to some demo songs, showing the versatility of the sounds at the ACK 3 page
ACK3 is priced at 4.99$
url to the site:
http://www.sounduniverse.de
direct url to the product:THE LINK…
classification/tags: preset bank / patches /
OS: Windows only.
format: VST
price: 4.99$