triqtraq – jam sequencer (iphone only)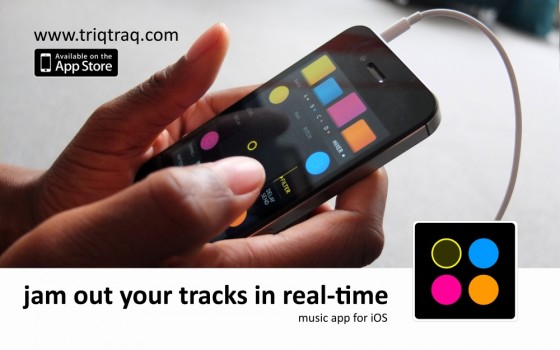 triqtraq – jam sequencer for iphone – reminds just a little bit of Propellerheads Figure, It's a simple track trigger for loops that can be played/started and SEQUENCED on the iOS iPhone in realtime (by tapping), there's no iPad version, which could be more enhanced or could have added some TR-sequencer things- this reminds of a Roland SP404-style groove machine. looks like fun.
App by Sebastian Schatz, Amsterdam (NL).
Programmer Olaf van Zo, Gui Designer Jörg Peschel
– schnelles und intuitives Einspielen von Grooves, in Echtzeit oder mit Hilfe des Step-editors
– Echtzeit Automatisierung von Parametern und Effekten wie Tonhöhe, Delay, Filter und Decay
– importieren eigener Sounds über iTunes
– live austauschen von Samples oder Sample Kits
– Bearbeitung von mehreren Spuren gleichzeitig
– das Speichern von 16 Pattern und 32 Samples pro Session
– die Länge einer Sequenz pro Kanal einstellen, oder die Länge pro Automatisierten Parameter
– in-sync wechseln zwischen Pattern
– die Loop Range Funktion um mit Leichtigkeit Polyrhythmische Sequenzen einzuspielen
1,59€ – aber nur jetzt, später offenbar mehr lt. Werbeinfo.