1010 Music Bluebox – 12 Kanal Mixer / Recorder
Die Bluebox
…ist wie die Blackbox im gleichen Gehäuse und daher schön klein. Sie ist ein Mischpult mit 12 Kanälen – es geht auch in stereo und wegen der Abmessungen alles in Miniklinken – Stereo–Miniklinken.
Aber kompakter kann ein Pult mit Recorder nicht sein. Es gibt 2 Effekte (separate Busse) -Delay und Reverb und 4-Band-EQ pro Kanal und einen Hauptkompressor im Master. Besonders für Volca, Eurorack, Roland Boutique-Synths, iPad Musiker ist das ziemlich cool, weil leicht und kompakt. Mich würde ja interessieren, ob man 2 davon sinnvoll nutzen kann, denn normale Mischpulte sind schwierig in klein zu bekommen mit dem was man wirklich braucht und die in ein Livecase passen.
Stereo/Mono kann man mischen bis die 12 Eingänge vollständig sind. Aber man braucht Kabel die mit den Stereo-Eingängen umgehen können.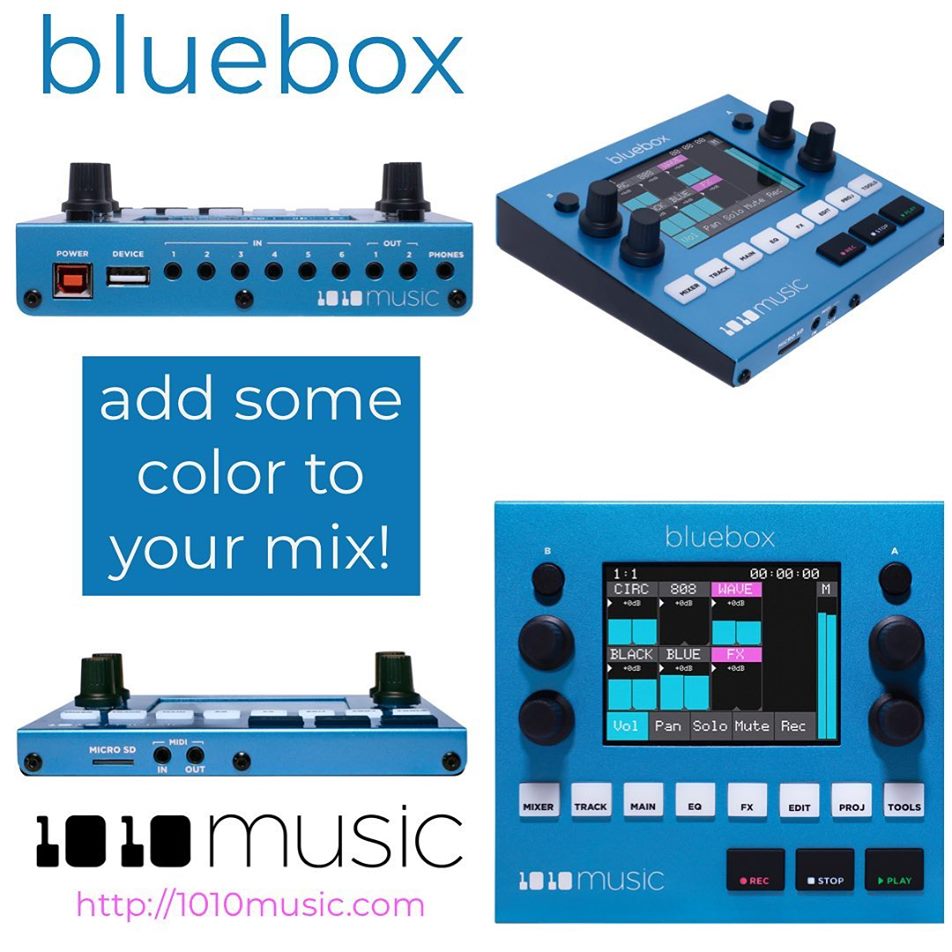 Aufnahme und Bedienung
Man kann gezielt Spuren scharf schalten und diese dann aufnehmen und mehrere Takes verwalten und es gibt mehrere "Ansichten" – durch Touch kann man auch Werte einstellen – ebenso wie mit den Potis.
USB kann kein Audio, es ist also eher für Daten gedacht, es wird also kein Audiointerface oder sowas.
Es gibt einen SD-Slot für die Aufnahmen. Etwa 520€ soll sie kosten, mal sehen, ob sie beim Laden gefunden werden kann?
1010Music BLUEBOX Review // Is it the new king of synth mixers?