Roland – System 1m Desktop/Rack (Messe Teaser II)
This teaser looks like there will be a System 1 Rack – called the System 1m coming – which is a very good idea since they keyboard wasn't a pleasure but the Synth itself has a very high quality sound engine – so let's hope for it to have more than 4 voices and possible more voices for the plugouts (Promars, SH2, SH101).
Looks like real jacks for analog stuff on top, right? So this seems digital with analog connections plus display to choose your sounds and set things like midi channel? Well it is a System 1 for those who prefer to use it with a real keyboard and analog gear – I don't see the ARPer but maybe it just has moved or changed.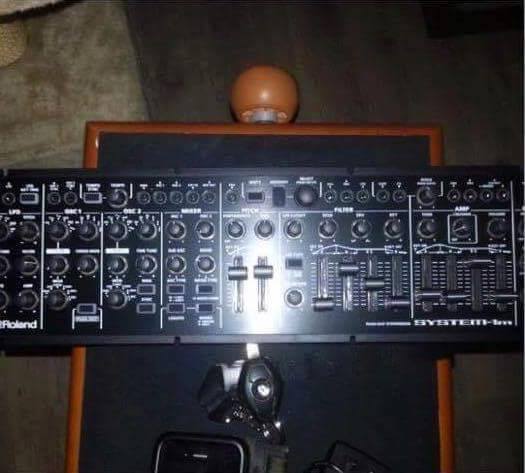 one little leak image cruising the fb/blog'sphere now..
here's some added knobs that look like octave and arp'er stuff went to the top, you have access to more than 8 patches and possible more plugouts in the system?
below that the new Reon-Style Synths may be another thing to see at the MusikMesse – cool stuff coming up – and JD Xa and Xi will be shown as well.
meet me at Booth E37, Hall 5.1 – SynMag – Das Synthesizer-Magazin

Messe – Forum-Diskussion: –> Musikmesse 2015 News