a new synth by Ju-X is structurally simple but it's oscillators are specially designed. you can change the waveform by applying handles or just draw it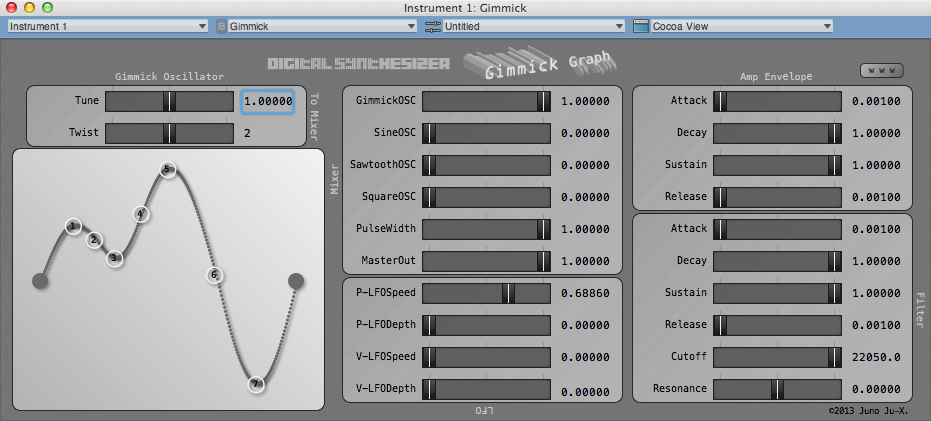 the idea is simple but may be easier – just twist the waves: Gimmick's oscillator draws waveform by setting how many times to twist it in a cycle, then divides it by scanning Up and Down direction, finally player can determine positions of each turning points.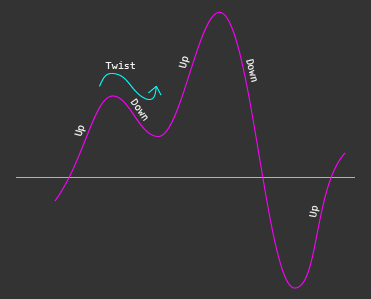 made for Macs running Snow Leaopard or newer.