Korg Modwave – Wavetable Synthesizer mit (Rom) Sample-Engine
Modwave – Korg bringt die Raspberry Pi Plattform im bekannten Gehäuse des Opsix und Wavestate mit neuem 2-Oszillatoren Wavetable-Konzept mit 200 Wavetables und Gigabyte-großer Sample Library mit unter anderem DWGS-Waves des DW-8000 und der Name ist Modwave. 
Wavetables und festen Samples
Er hat 64 Waves, die mittels Verbiegungs-Mathematik 230 Mio Variationen erfährt und erinnert in der Technik an die Electribe Wave, jedoch stark aufgebohrt und erweitert. Es sind 4 ADSR Hüllkurven mit "Curve" Parameter (lin-exp) und 5 LFOs an Bord und ein X-Y-Pad mit Reibung und anderen Methoden, die Bewegung zu bremsen oder zu verändern und damit das Pad als weiteren 2D-LFO-Steuerbereich zu kontrollieren.
KORG MODWAVE Review // vs Wavestate // 70 presets // Full wavetable synthesis tutorial on modwave
SequencerTalk 76 Korch Fock - Korg Modwave, Minikorg700fs, ARP2600M, Arturia Microfreak 3
Rompler und Wavetabler – Modwave
Diese Struktur findet sich je 2x als Layer a/b in Modwave und die beiden OSCs bieten auch einen kleinen SubOSC, der alternativ ein Rauschgenerator ist. – damit gibts 4 OSCs + 2 Sub 8 ENVs 10 LFOs über 2 Layers .. aber natürlich nicht beliebig sondern als klassisches OSC-Filter-Amp Modell, die Mod Prozessoren sind noch interessant …
KORG modwave world premiere presentation | SynthFest 2021
"Sync" innerhalb eines Oszillators – wie bei Novation. Drei  "Morph"-Typen (FM, AM, Ring Mod) arbeiten mit Oszillator 2 und Oszillator 1 – für Wavetables und Samples. Morph ist also auch FM, AM, Ringmod und etwas, was man es wie bei Modals Cobalt 8 2x sehen kann.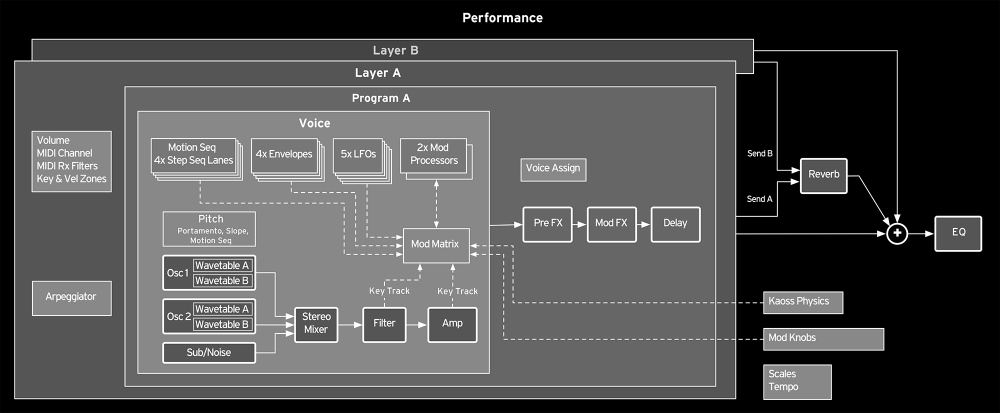 Filter
Es gibt einen Sequencer und natürlich die klassischen Anschlüsse und Zugang zu Polypressure, was die Tastatur vermutlich nicht liefern wird. Das Filter ist mit Polysix und MS20 Mode und div. Filtertypen ausgestattet, ähnlich wie der Opsix und Wavestate. 32 Stimmen liefert er. Der Sequencer wird als Motion-Sequencing 2.0 beworben, er zeichnet auch eine Menge Parameter auf.
Einen Editor dafür wird es auch geben.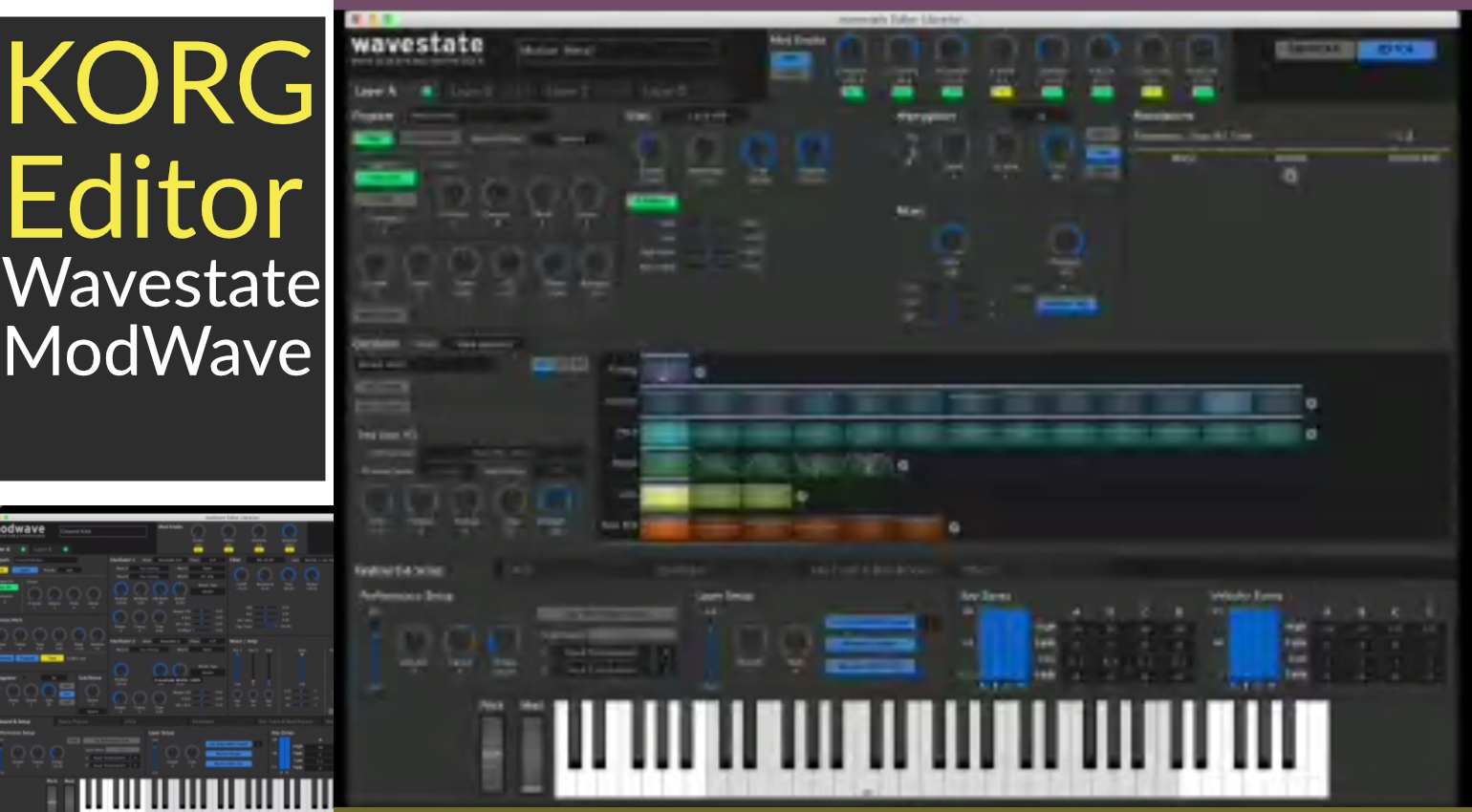 Modwave
Die Modmatrix erreicht alle Parameter der Synthese und ist nicht schlecht bei den Zielen als Opsix, der ja bekanntlich jeden Operator mit allen Parametern angibt, als Quellen gelten Controller und LFOs/ENVs und so weiter – aber auch Dynamik und Polypressure inkl Loslassdynamik.  Außerdem gibt es noch 2 Modprozessoren und aufwendige Effekte.
Langweilig wird der nicht. so 750€ wird er kosten, so wie die anderen Geräte der Plattform auch (etwa).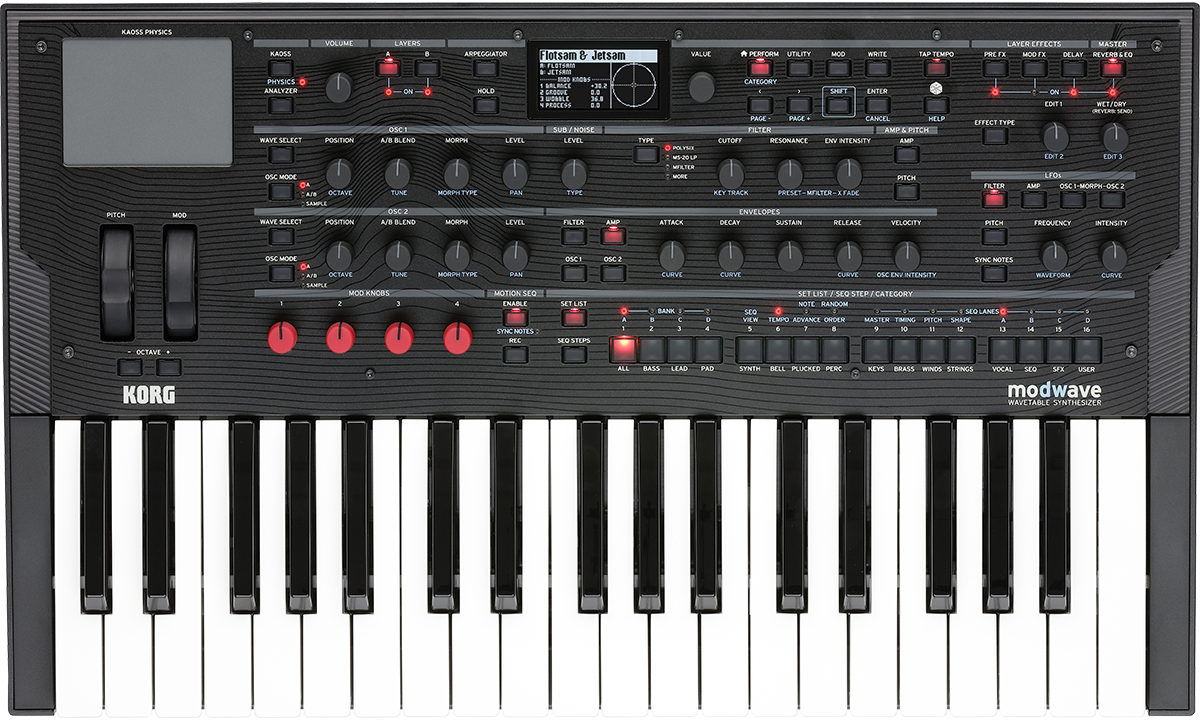 Sequencer – "The modwave's Motion Sequencing 2.0 is pretty different from the opsix's motion sequencer. First, the sequences run individually for each note, like envelopes and LFOs. There are 7 lanes: timing, pitch, shape, and four step sequencer value lanes. As with the Wavestate's Wave Sequencing 2.0, each lane has up to 64 steps, with independent, modulatable loop lengths and loop direction/random order. Step values are modulatable, as are individual step probabilities. The four step sequencer lanes can be recorded from front-panel knobs, and can also be used as general-purpose modulation sources."
64 Steps statt 16 – pro Voice (statt Global wie im Opsix),
komplexe in Echtzeit agierende Sequencerparameter, Loops, etc.