Etwas Zeit einige Module aus der NAMM hervorzuheben und ein paar kleinere Dinge, die sich lohnen sich einmal anzusehen
Time to pick some modules and things that look interesting and that are not synthesizers but eurorack modules and controller devices..
Eventide make their classic delay available in Eurorack-Format
Eventide macht Eurorack Module? Das E500 Delay

PolyEnd SEQ & MIDI -> CV Interface "Poly" -> Polyend zeigt sehr aufwändiges MIDI-CV-Interface und Neuigkeiten zu deren Step-Sequencer SEQ
– 4 Rows of 8 CV outputs – Gate, CV, Mod & Vel to control 8 Voices with one MIDI-CV Converter with USB
– Sequencer SEQ updated: polyphonic / chord input – see the length of notes, intuitive real time recording
Rossum Electro – Z-Plane Morphing & Function Generators & Satellites: -> Rossum Electro Satellite steuert Morphing Filter
– function generators from the EMu Morpheus – 8 segments with chaos, normal or curves jumping to another segment under certain conditions – and slave modules can also route audio signals and work at audio speed as an oscillator – LFO, Envelope, Sequencer, Oscillator in ONE Module – Control Forge & Satellite – you may run out of money before they stop working and – they also work as sort of memory for analog synths/modulars.   – and the Z-Plane Filter works – in 2 month we'll have it in our hands!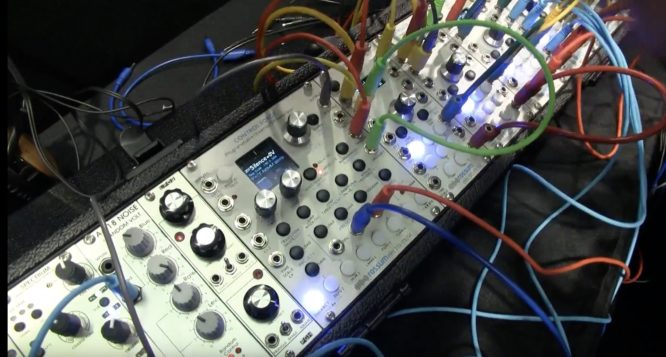 NAMM 2017: Vermona zeigt Prototypen neuer Eurorack-Module inkl. Random Trigger-Generator
lots of new modules – a quad mixer/VCA that can also be used as a ring modulator, a very impressive random rhythm generator that works per note length/division: 1/4 – 1/16 and tripplet (4 sliders) to generate notes by probability level of those faders. to me one of the highlights of the NAMM.
more modules announced as well by Vermona!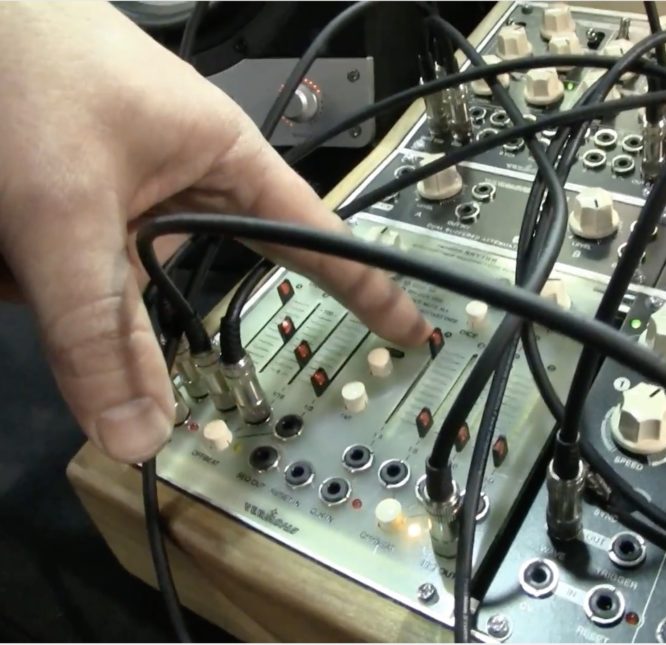 Sampling Euoracks II – 4ms Triggered Sampler , as seen here on that image seen at Richard Divine's FB account.
there are lots of samplers now, some of them are quite complex and it's a growing number of diversity. as long as we don't get any hardware samplers – why not use one of these?
--> Sampler im Eurorack – Tiptop One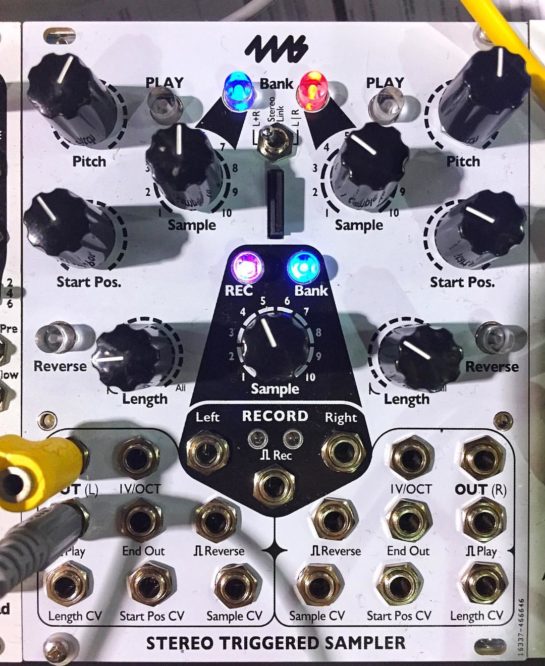 self explanatory video:
Expressive e's Touché 2 – it's sort of a controller in it's second version – first one is here