Roland AIRA – rebirth of the TR808 and more TR / TB stuff + Voice Transformer VT3
it's this video which makes us think it will be the classic TR/TB coming back as analog or analog modeling machines – it's just the end of this clip … NAMM is coming – so be prepared  aira looks like some of the a's are for analogue? on of the names is TR8 or TR9 .. and some more melodic below – mc202? tb303? or a full real multi track thing incorporating some more and without the "you need to stop the sequencer when editing" problem of the MCs..? good idea, ..
Added to SynthDB: Aira Roland TR8 Drummachine, Roland TB3, Roland System 1 Digital Synthesizer
let's zoom in to the short sequence image:
Forum • -> Roland AIRA – Neue 808? here's more of the Aira series.. – note that layout – looks like something for melodic sequences.. so count in: TB303, TR808, Space Echo – hope for SH101/MC202.. yes, this image might be a fake from Roland – but a good one ;) proof: SH101 on the left on the chair –  and the new melodic sequencer thingy. (middle of the pic on that little table)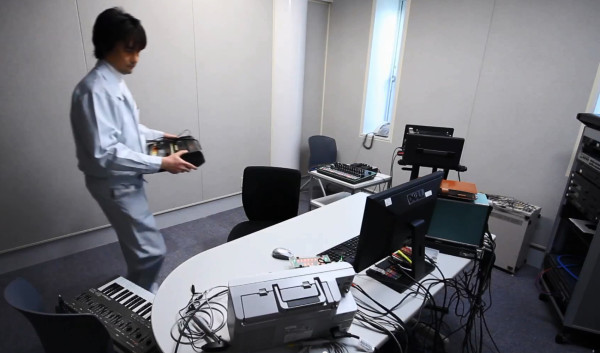 let's have a look at it – hmm, Roland makes the new Electribes?


Atsushi Hoshiai is a name to remember btw. – he did a lot of those machines back in the 80's. Retro Time @ Roland? Or did they add something? what did they use as a technology behind the knobs? does it matter or just sound cool? Korg did it with MS20Mini, so Roland are next – Where's the Jupiters and Junos? Ok, one week to go (NAMM atarts at 23rd this month) so – Roland wird vernünftig?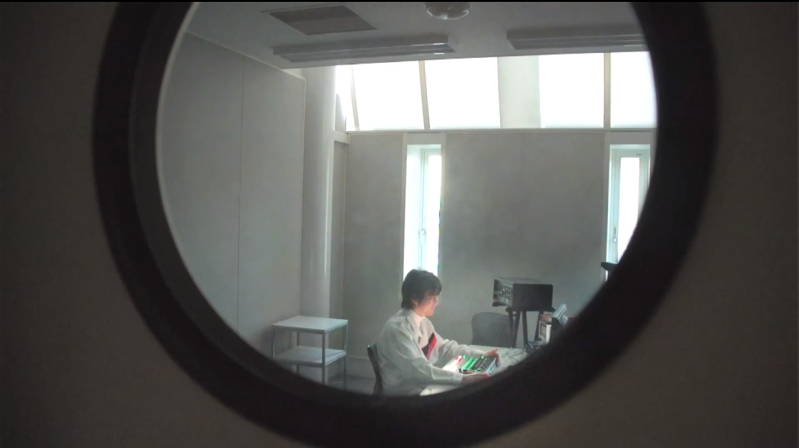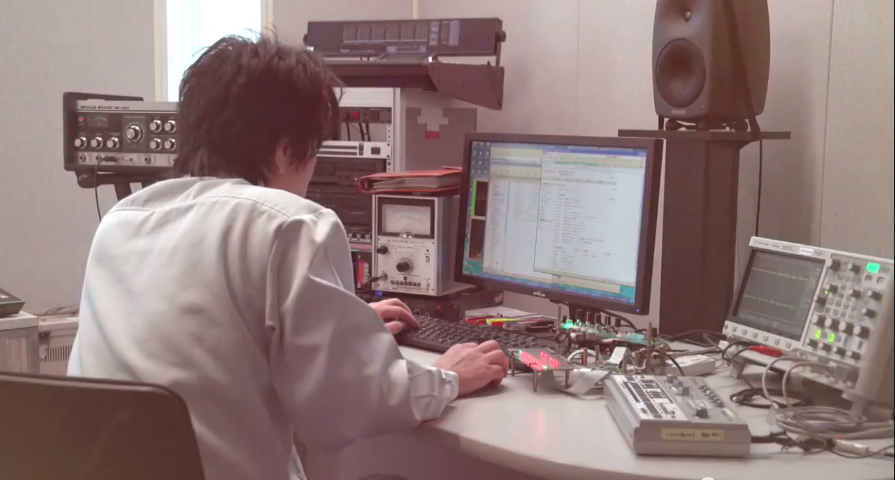 and a new non analog thing.. a new voice transformer VT3 is/was announced (spotted) too. and new integra7 / Jupiter 80 – follow up Workstations FA06 / 08..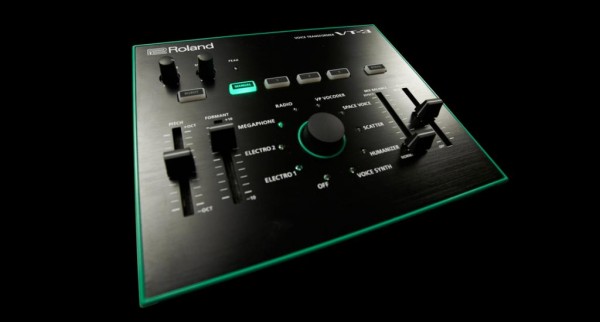 Roland scheint eine Rückkehr zur TR808 und vermutlich auch TB303 zu planen unter dem Namen AIRA, hier ist wohl mindestens ein "a" in der Bedeutung von "analog", ob es echt analog oder simuliert ist, weiss noch keiner. Es gibt ein paar lustige Fotos von Menschen im Labor – und da sieht man noch andere Geräte – und außerdem gibt es einen neuen Voice Transformer (natürlich nicht analog) im gleichen Design. __ ferner__
Es gibt noch 2 Workstations FA06 und FA08 mit Integra 7 Klangerzeugung und Drumpads, ein vereinfachter Jupiter 80 – aber günstiger…