first better image of the Vermona. "announced" here @Xmas
the name is  Vermona 14 <– yes! it took 14 years for them to be (re)allowed to use the name.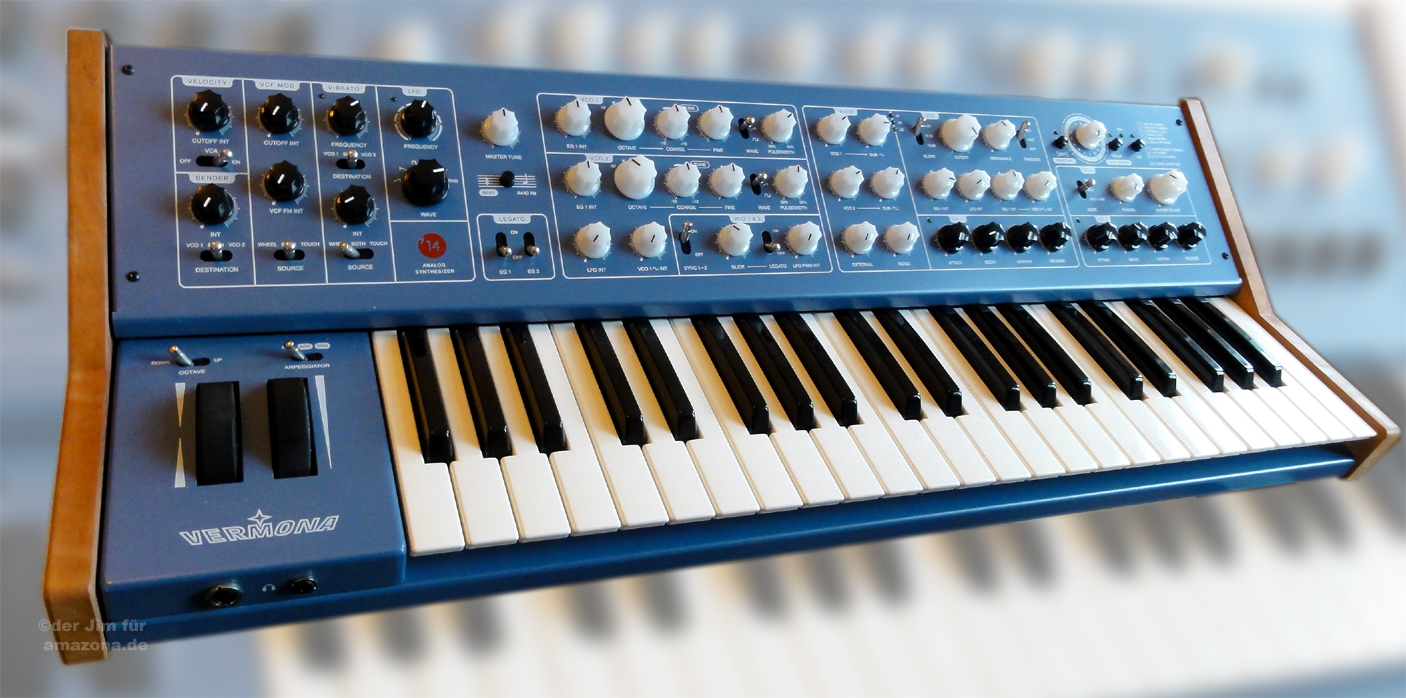 nothing known so far – but have a look – but it IS a Lancet keyboard in a way. so it's monophonic.
14 hat u.a. analoge VCO mit jeweils 2 Sub-VCOs,
CROSSMOD
Noise, Mixer, klassisches Ladder-Filter mit 18+12+24db LowPass
2x ADSR,
VCA,
OSC and Filter FM – Sine Wave available!
1 umfangreicher LFO,
1 Vibrato-LFO, 2 Wellenformen (via menu)
Argeppegiator
SH-101-Style Sequencer (aufwendiger als in der Bass-Station II),
-> Programmer in Funktions & Arbeitsweise ähnlich PerFourMer2
(keine Speicherplätze)
Images & Audio at Amazona
src: both (C) der jim / Amazona!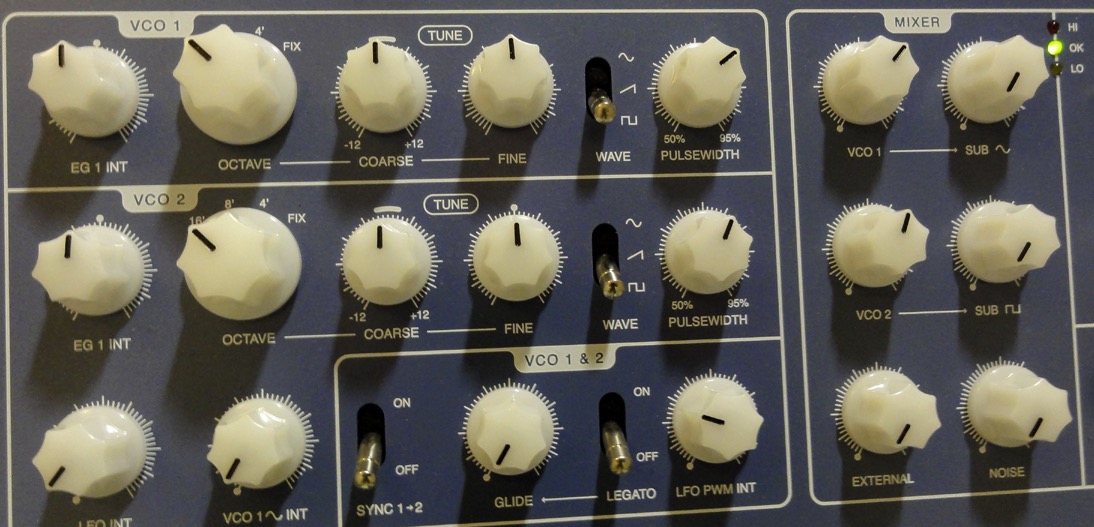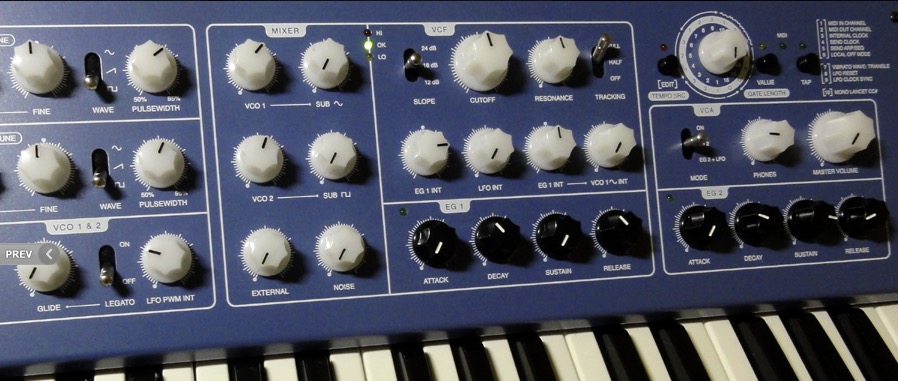 _
Der "14" Analogsynthesizer ist eine ausgewachsene Variante des
1x Multi Timbral, 1 Voice, (2010)
Vermona Mono Lancet Analog Synthesizer Moduls


Mono Lancet