Vermona – new synth (for Xmas)? & Rumours – Arturia: Audio Interface + Synth, Clavia: Nord Electro 5
Vermona just wishes a merry Christmas – but look at that synth – seems like they got something that looks like a new comfortable full sized mono oder duosynth –  the Performer and their small desktop synths may be in in a way – but well – just keep an eye on them I'd say..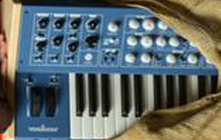 ok – if it's just saying "it's Xmas" they could just put some of their current synth up and add some glitter – but this is something blue and new.. right? #VerMonaLisa
Korgs Odyssey will be shown at NAMM – for sure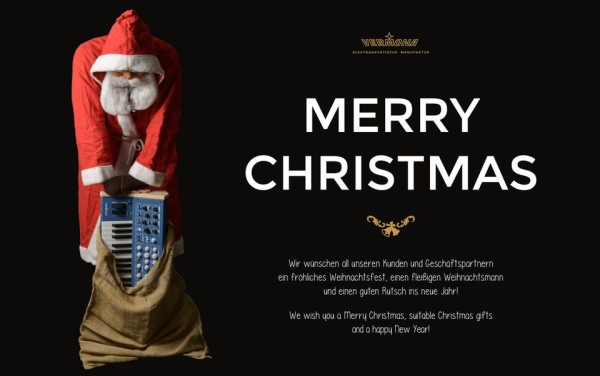 Vermona haben da wohl was Neues, tippe mal auf monophon und gut ausgestattet – für ein reines Weihnachtsbild doch zu konkret und zu gut gemacht, oder? -> Forum • Neuer Synth von Vermona.
RUMOURS – GERÜCHTE Arturia / Vermona

Arturia still teasing with their new Audio Interface and an analog synth and
Clavia seem to have something new as well – not a modular (sounds not realistic to us or me) – but maybe a sampling Synth like the Nord Wave (2) or something like a Sequencing Nord Drum 2 – well – something that has a Display.–> Nord Electro 5
Achja, Teaser – Clavia wirbt auch – aber mit verwischten Videos für "etwas" neues..
UPDATE: it's just another Nord Electro – this time Electro 5, so it's "another organ" no synth. In fact it is a sample playing instrument with organ drawbars, piano samples etc, live effects, and a real display (OLED style) – so no synth and so this is just for the record – split and layering sounds is nice.. ;)

this is the display section you could see on the "video" with a lot of blur: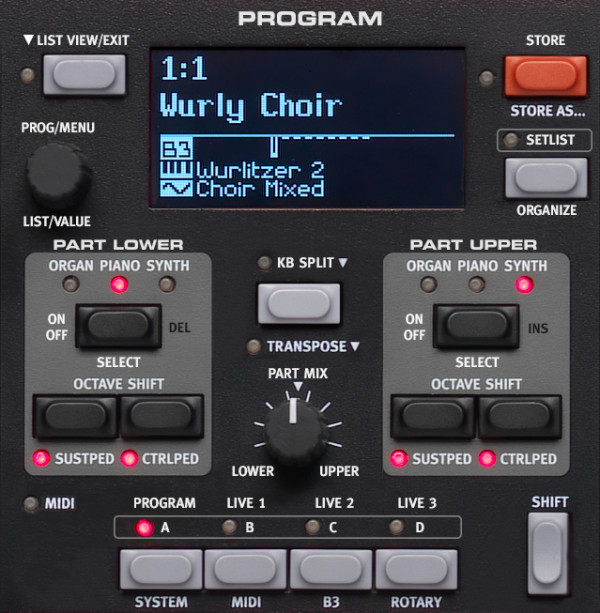 We are ready for NAMM Show 2015...
UPDATE: Es ist – wie erwartet- leider kein Synthesizer sondern eine neue Version des Electro – also einer Kombination für Orgel und Klavier-Sounds mit Effekten und Zugriegeln, eben mehr für die Standard-Fraktion – aber auf gutem Niveau und mit OLED Display, dh – man sieht Namen und für Clavia-Verhältnisse mehr als nur diese. Deshalb sieht man in dem Video eben dieses Display. Ja, also da ist die Spannung jetzt raus. Was neues von Nord…
davor stand hier: wir vermuteten – wenn wir optimistisch sind kann es ein neuer Sample-Synthesizer sein (Nord Wave 2 oder sowas), ein Drum Synthesizer oder Groovebox bis hin zu Sequencer auf Basis des Nord Drum 2) – oder einfach nur noch ein Klavier oder Mischsynths wie Nord Stage – beliebt aber für uns Nerds nicht sooo ein Video "wert" – Der Nord Modular G3 wird es sicher nicht sein, schade – aber das kriegen die nicht mehr hin, finanziell und sonst – leider. Also bleiben wir auf dem Teppich und fliegen damit zur NAMM 2015 – 22. Januar wird dann mehr sein, zusammen mit dem Arturia Audiointerface

in der Gerüchteküche – >22.1.15 Namm 2015(The real NAMM)