Waldorf Kyra -FPGA Synthesizer – Valkyrie – Neues Design & Zuhause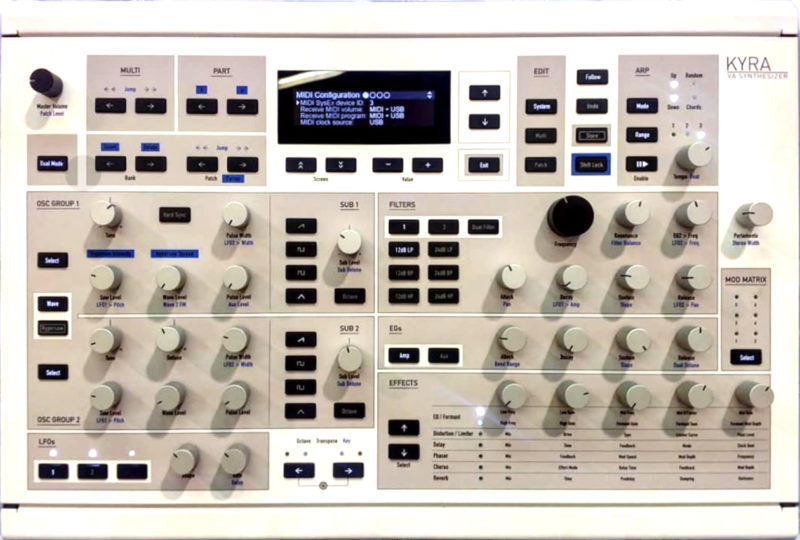 Waldorf bringt einen neuen Synthesizer namens Kyra auf Basis von FPGA – also jener Technik, die im Valkyrie verwendet wird. Tja und genau das ist er – Waldorf hat nämlich den Exodus Valkyrie übernommen, mit Namen und Design wird es Änderungen geben und das fertige Gerät zur NAMM 2019 für 1899€ geben, die Features und Möglichkeiten sind exakt die des Modells, was wir auf der Musikmesse anschauen durften. 8 gleichzeitige Effekte pro Sound und Multitimbral, 128 Stimmen – 4000 Wellenformen – hervorragende Qualität. Das kann ich sicher sagen und 2×6 Einzelausgänge, USB MIDI. Es ist schön, dass der nun bei Waldorf gelandet ist und der Name ist auch nicht so schlecht.
Waldorf wird mit Manuel Caballeros Synth eine gute Figur machen, das wird was. Viel Erfolg! Sicher wird Axel Hartmann mal übers Design schauen und deshalb dauert es auch bis zur NAMM. Sie werden es schaffen. >> Waldorf Kyra – Valkyrie Diskussion.
_
the Exodus Valkyrie finally found a vendor, Waldorf – will sell and make it with a new design and price of 1899€ at NAMM2019 – it's a high quality synth that finally found it's home with them and 8 fx per sound – 128 voices – it's NOT a virus – it's a new generation FPGA synth – the fpga synths so far: Airbourne AVS04 (Martin Hollinger),
btw: Paradigm (not produced) is based on FPAA – not FPGA, so Kyra is the first that makes it into the shops.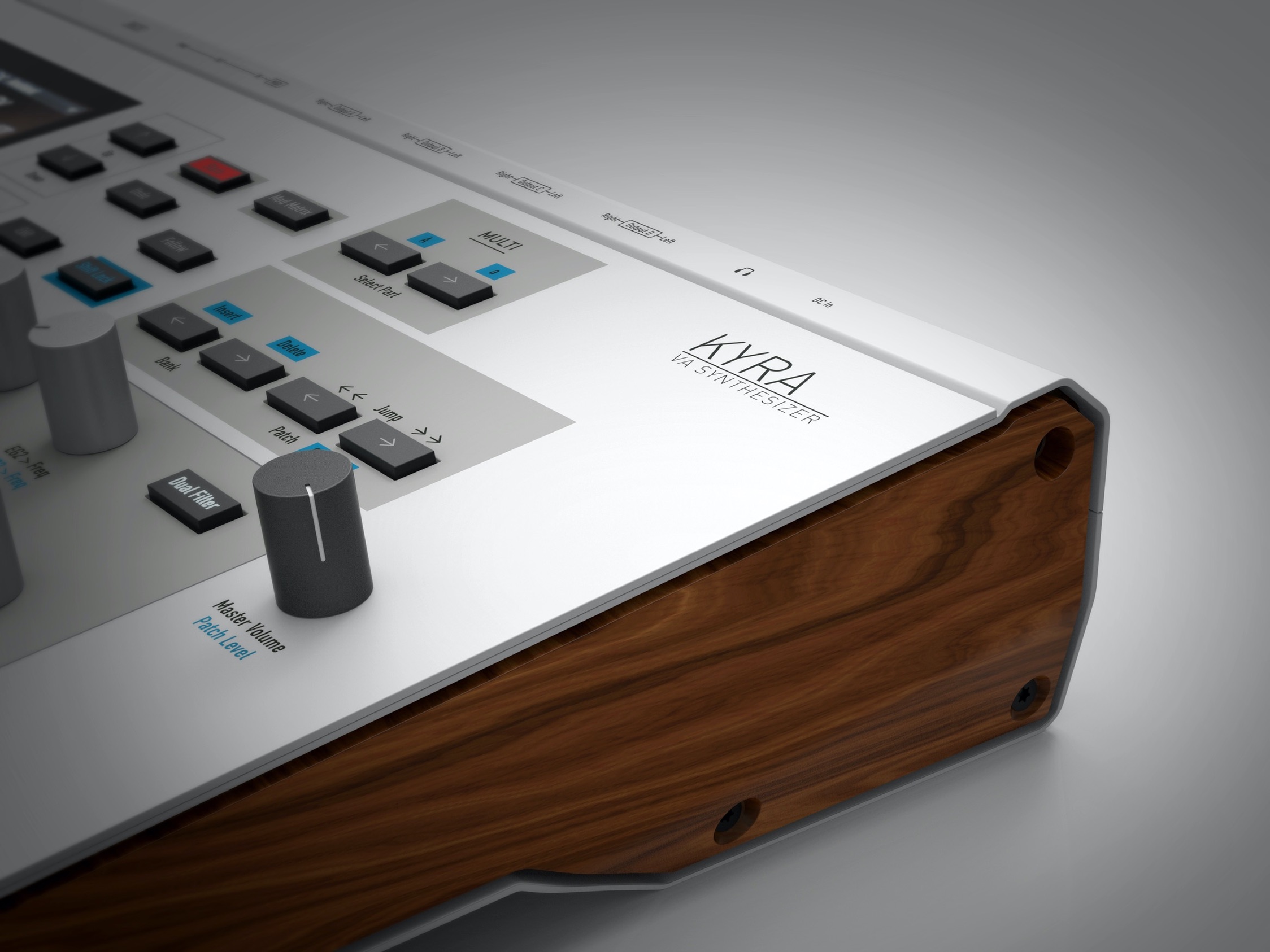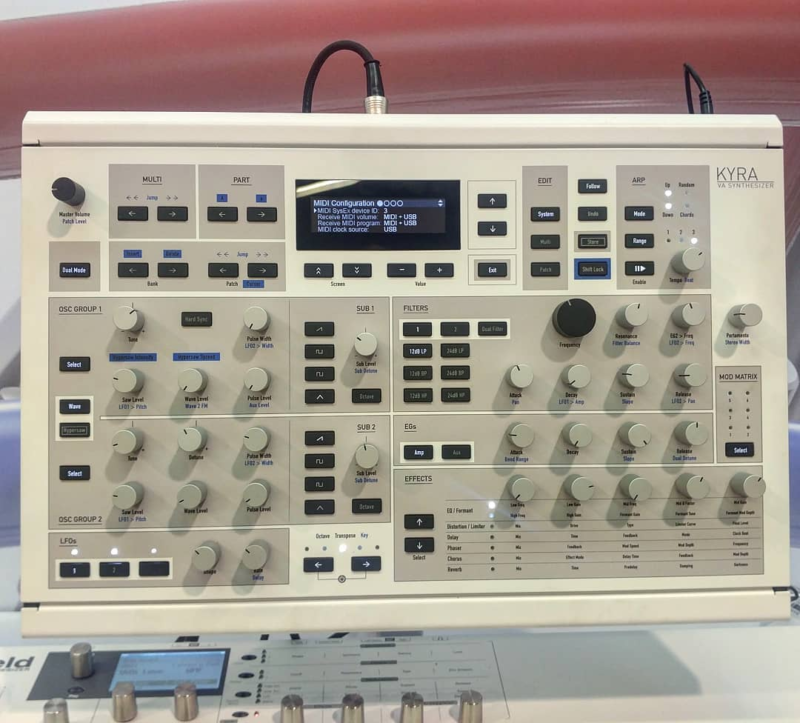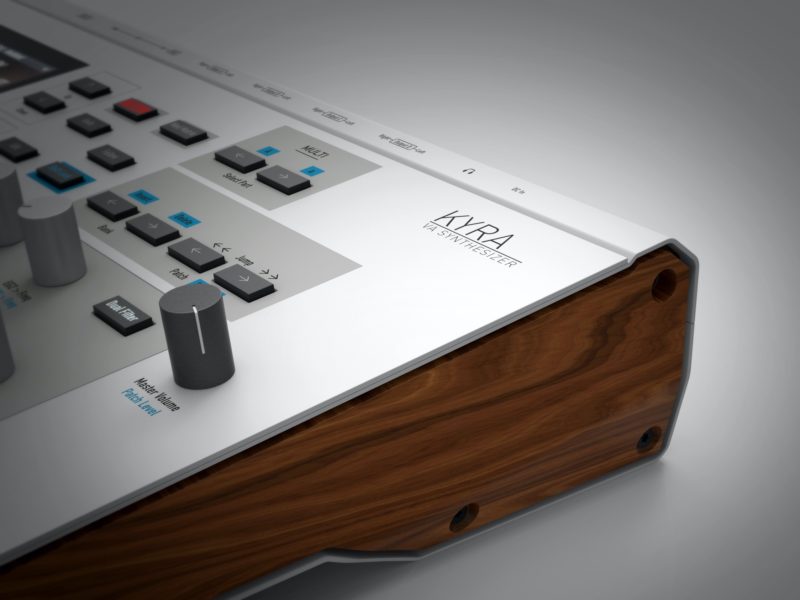 Kyra / Exodus Valkyrie Synthesizer Editor Musikmesse 2018 – ggf. auch wieder dabei..?