Waldorf Wavetable Synth Quantum
@ Musikmesse 2017
Nave-kind of OSCs & Sample Player "Particle". Resonator Filter Bank.
8 voice polysynth
3 OSC – 4 modes per OSC (!):
Wavetable classics (->XT,Blofeld)
Waveform – classic waveforms
Particle – granular sample playback
Resonator – resonator filter bank
Detailideen an Rolf, den Entwickler kann man hier posten:  -> Waldorf Quantum – 8 Voice Hybrid Poly Synth
USB for controllers / powered + normal USB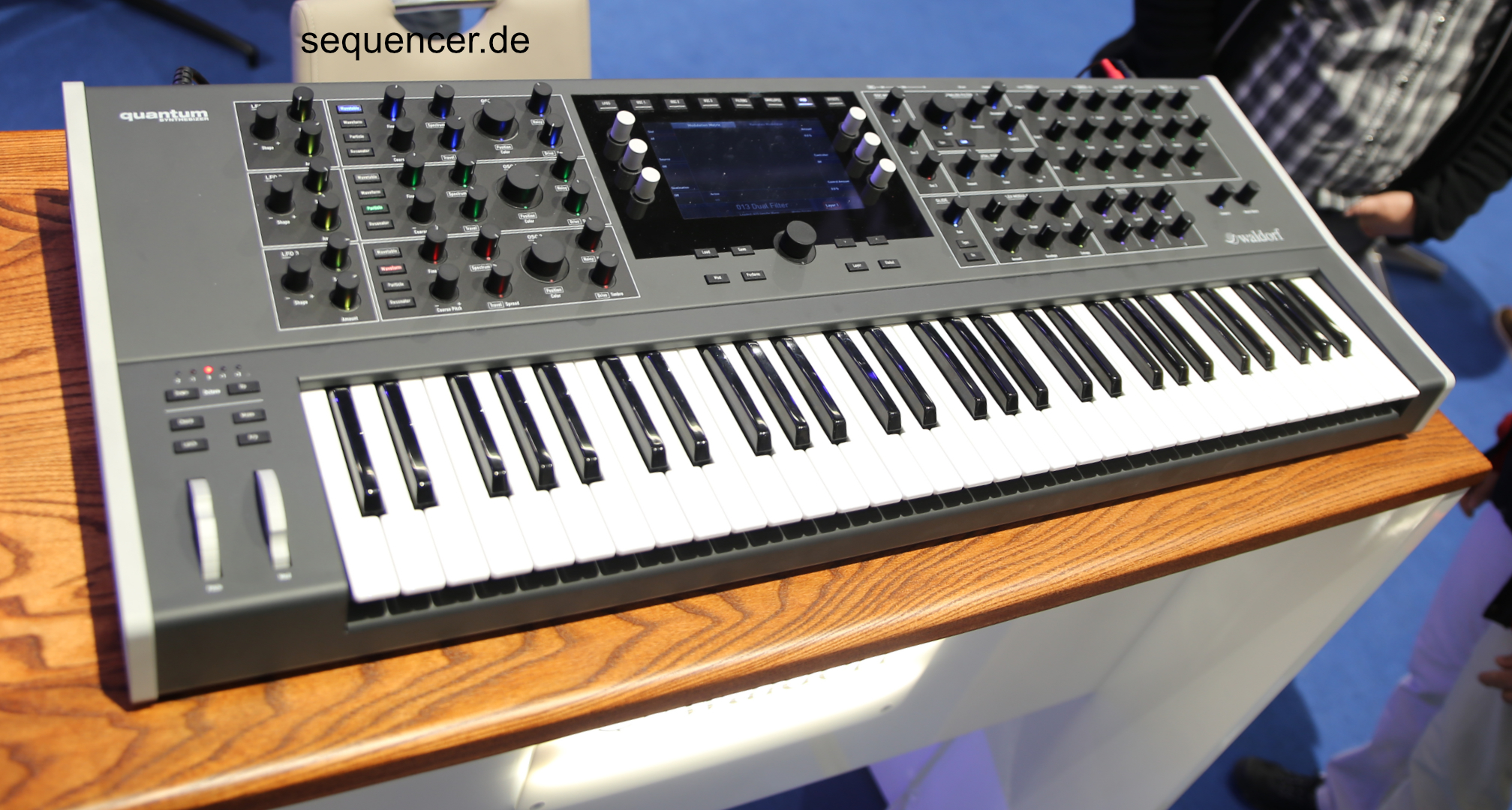 -> colour coded modulation assignment!
+ mod matrix – 40 Slots (!)
Mod Routing via Colours – just turn the knobs – check the status of what mods what via colour!
3 LFOs on top – 3 LFOs via display. – display is 1280 * 800 pixels
nice "Bauhaus" kind of design by Axel Hartmann – I like it.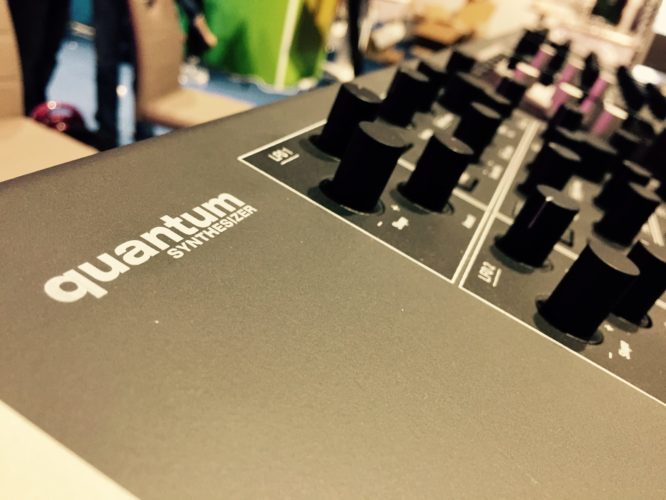 pic by tsching.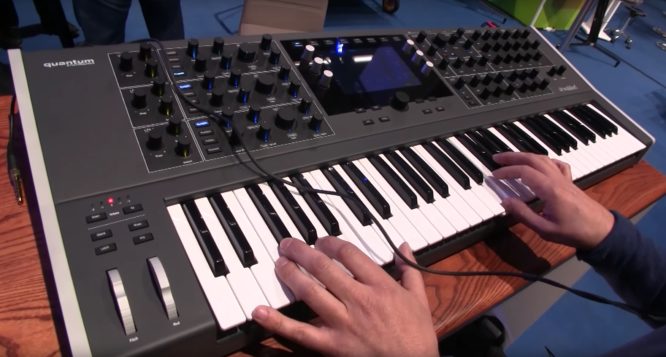 Nave synthesizer – speech and spectrum built in – waveform & spectrum will display on the screen (like Nave does).
All three oscillators are freely assignable. (3 different Wavetables etc.. possible)
2x  analog filters. Voice inserts, inserting into the digital voice, going out to the analog, and two OTA filters for each voice that goes back into the voice. – like "Character" on the Prophet 12
digital shaper/former – drive, bit crusher, digital filters, etc…
6 envelopes – 3 directly at the panel. Multistage Envelope, ind. curve shapes
3 Digital Effects
6 LFOs
Touch Display
2 layers -> multi-timbral
Arpeggiator
Erklärung auf deutsch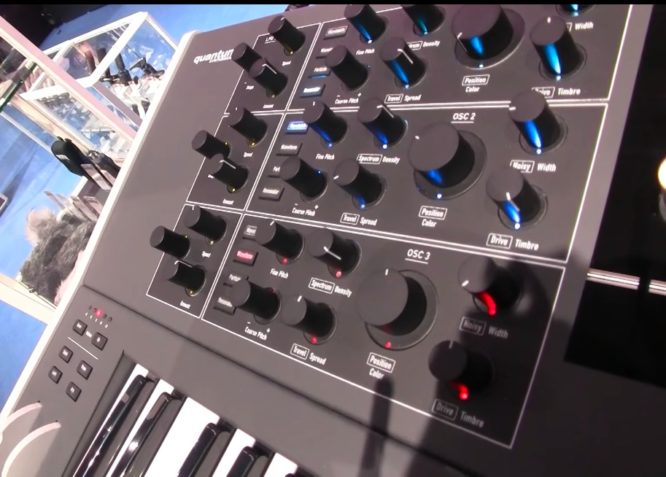 Release: Q4/2017
Price 3k€ min.
it is new and different – compares most to the more expensive Modal Synths – has a lot of features. so here it is – a NEW synth that can sound interesting – especially that resonator isn't bad  at 11:32 (video).
Mehr Bilder von der Musikmesse / more of Musikmesse..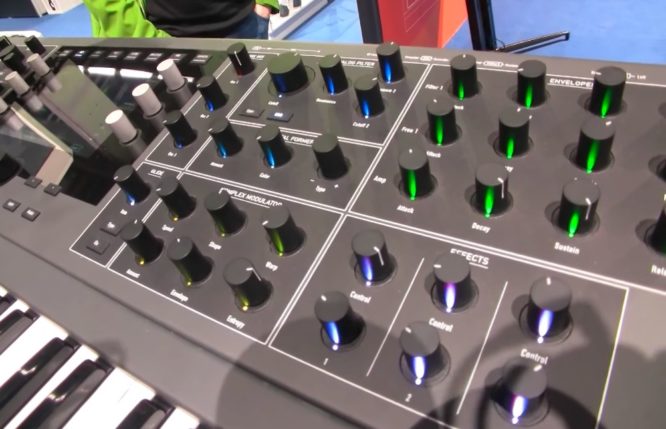 Und: Bis zum 8. April 2017 mit 30% Rabatt:
-> Largo, Lector, Nave, PPG Wave 3.V und Waldorf Edition 2 mit folgendem Gutscheincode: music2017