Arturia Synclavier + V Collection reissue incl Synclavier + More
Arturia bringt eine Simulation des bekannten Synclavier mit allen Syntheseformen. Dabei wird die FM zB verschiedene Frequenzen im Stile von additiven Reihen zu finden sein, die jeweils einen Modulator haben und diverse andere Syntheseseform. Man sieht in der Mitte des Demovideos auf deren Site ein Plugin und Arturia Keyboard und …Webclavier vs Synclavier vs ..Es wird mehr sein als damals, weil Rechner heute mehr können…
Das Arturia Synclavier kann etwas mehr als das Original, aber es geht nicht um Sampling, diese Abteilung wird hier nicht abgedeckt, dafür alles erweitert in guter Tradition mit negativen Frequenzen und anderen Zusätzen. Außerdem gibt es neu:
Farfisa, Orgel, Pianoset.
Arturia Synclavier V - Sound Demo
Arturia announces the Synclavier V
The / Das Original: 16x Multi Timbral, 128 Voice, (1980)
NED Synclavier Digital Synthesizer

full V- Collection: 499€ incl Synclavier etc. – Updates etc. stay tuned. 
Arturia releases a simulation of the legendary Synclavier – note that it has a multitude of synthesis functions like FM with one OP modulating multiple oscs which can work as additive or FM synth and more – you can see a guy with a plugin in the background surrounded by an Arturia keyboard…
well..
guess what will be in – since it's a lot more a computer can to in 2016 than back then in the 80's…
this one is a show within theThe Webclavier by Synclavier Digital page which has been posted by NED themselves.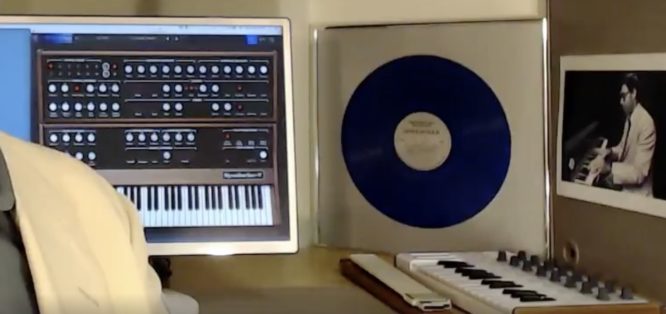 look at this – there has been some works by Taymur Streng based on Max/MSP