Prosoniq sold to Zynaptiq / Zynaptiq kauft Prosoniq
this is the message I read this morning – the sound of Prosoniq was always unique and innovative in everything sonic – I bought the first stuff for my EPS16+ to have a lot of very new effects and later there were SonicWorx and some years ago they introduced Isolate which is amazing for extracting audio parts like trumpets from a song, remove reverb (that was possible in sonicWorx already on OS9) – so I really really hope they maintain all the older stuff and re-release everything as VST/AU.. and possibly bringt the newer stuff to life in a plug in format. did you know they had a morphing tool for audio? the rayverb for impulse response / convolution reverbs to be changed not just wet'n'dry some filtering and that's it..

  —->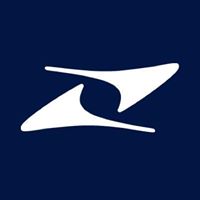 Prosoniq has been acquired by Zynaptiq in 2014. We recommend you go to the new page at https://www.facebook.com/pages/Zynaptiq/196159817130711 and like that page instead, as the Prosoniq FB page is no longer actively maintained. via Prosoniq.
Tja, eine meiner Lieblingsinnovatoren wurde grade gekauft von Zynaptiq. Da diese ja auch in diesem speziellen Feld unterwegs sind, hoffe ich die älteren und neues Sachen dort in einem neuen Kleid wiedersehen zu können. Das wäre super – und schade für die alten Sachen, die natürlich keine Portierung mehr auf Mavericks bekommen haben – eine Chance oder ein Tod – das weiss keiner wirklich – aber mal sehen was kommen wird..