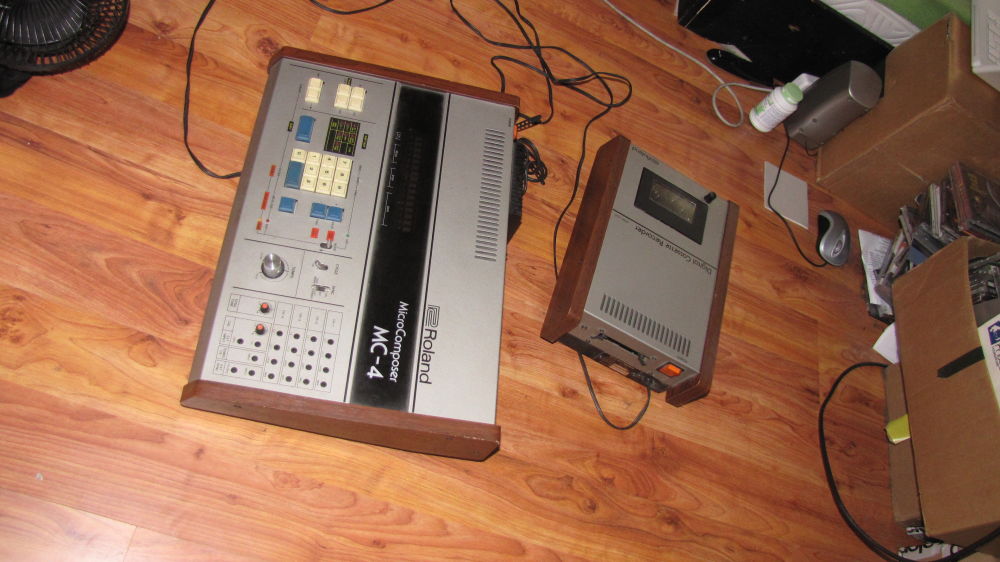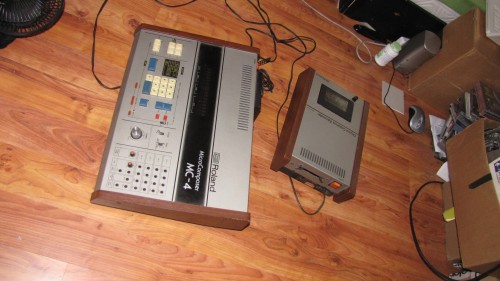 This MC4 I still got here. See the US-Plugs? And here's the "Datacorder" back shot..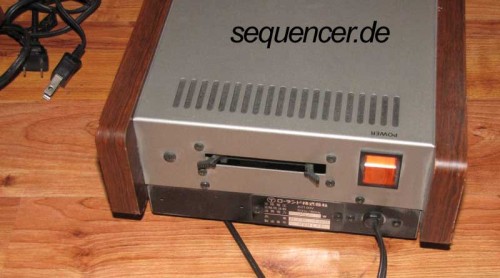 And the MC4 itself -the CV/Gates are on the top, all 3.5mm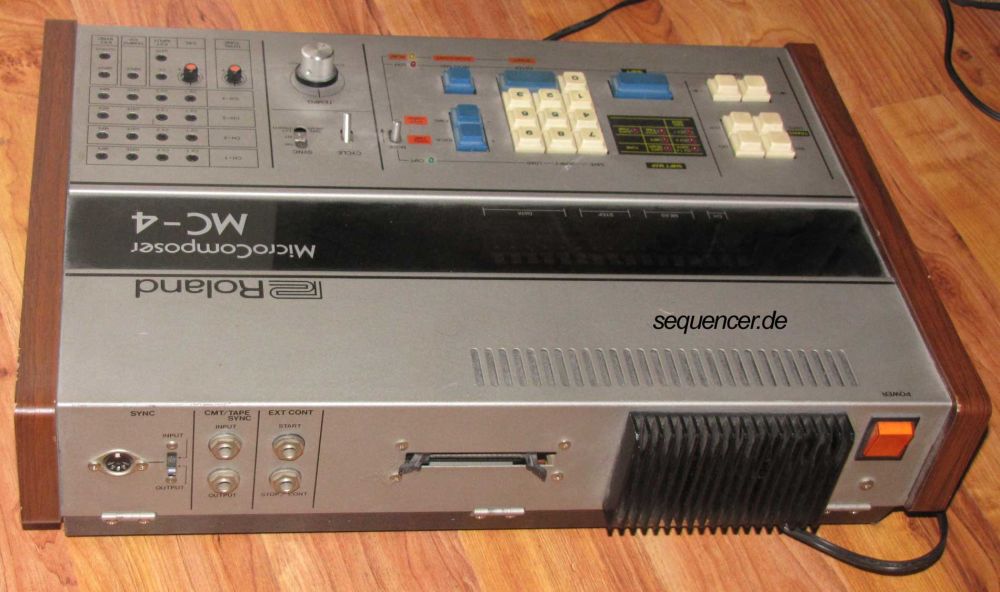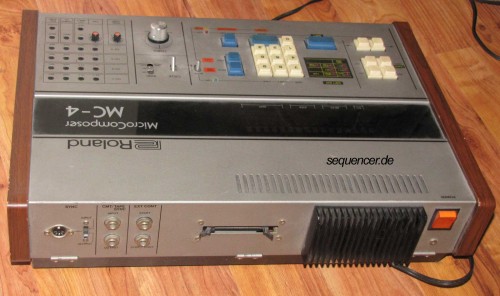 • Roland MC4 CV/Gate Sequencer und Datacorder mit US Steckern (110Volt),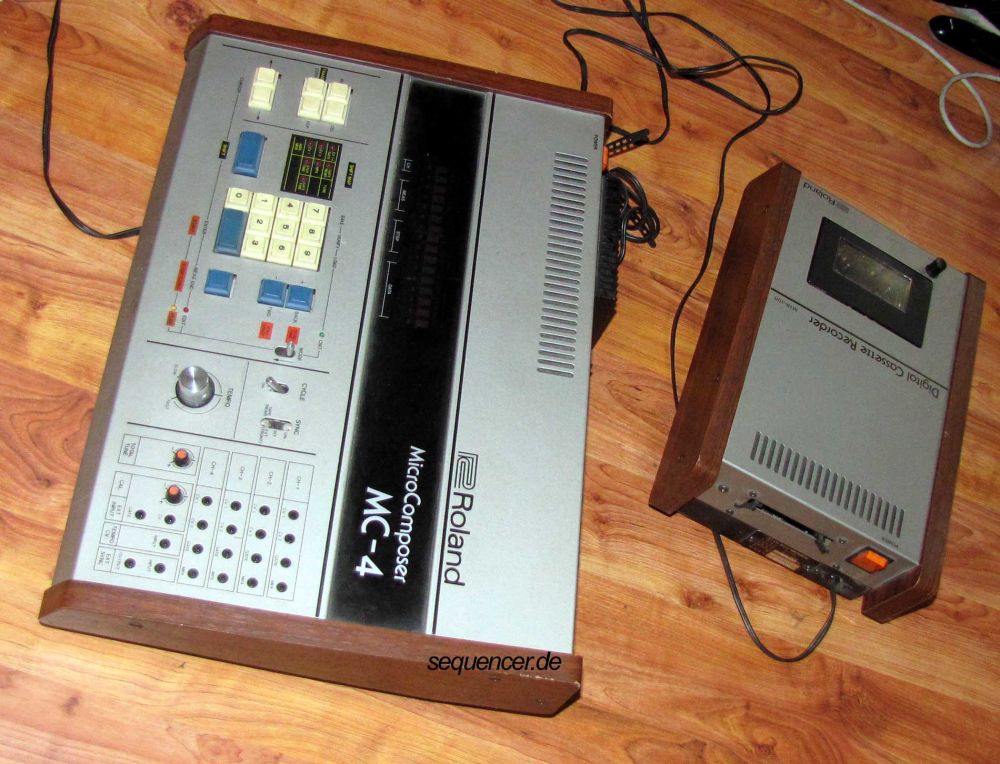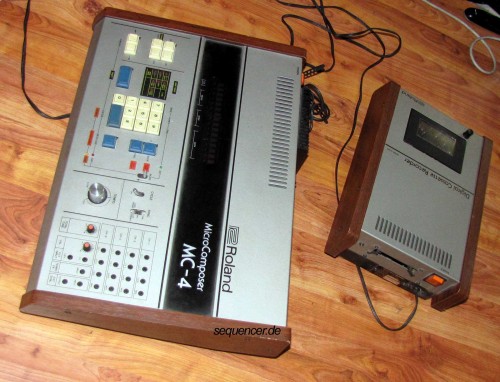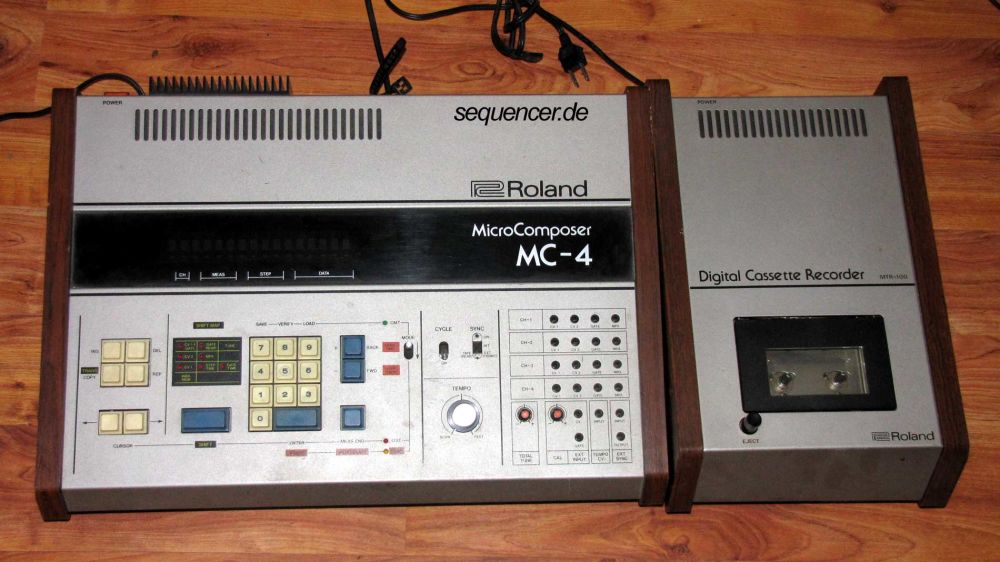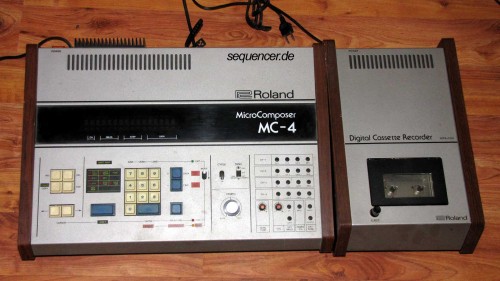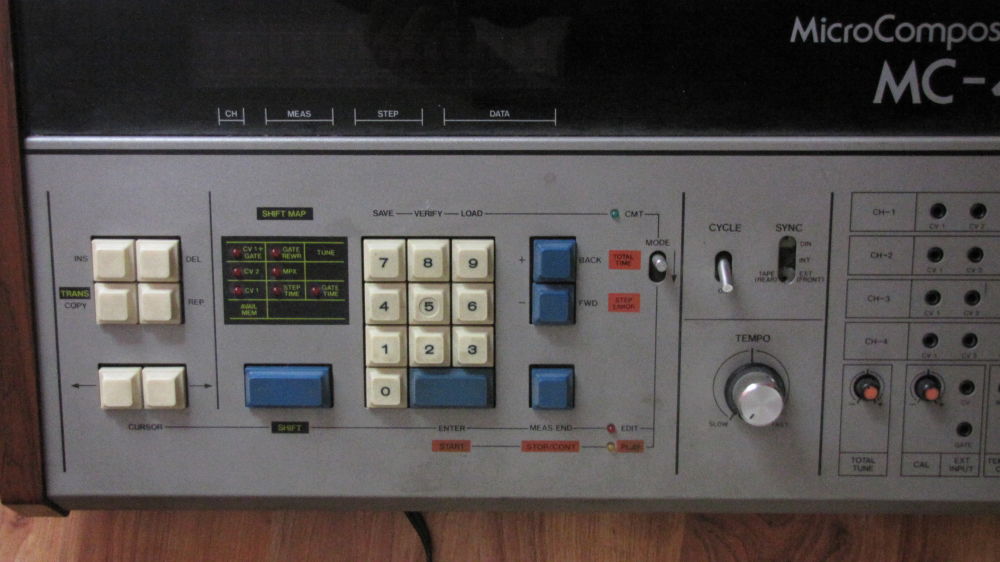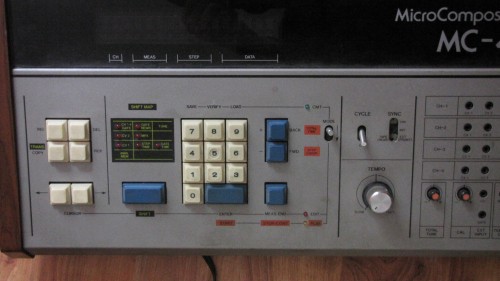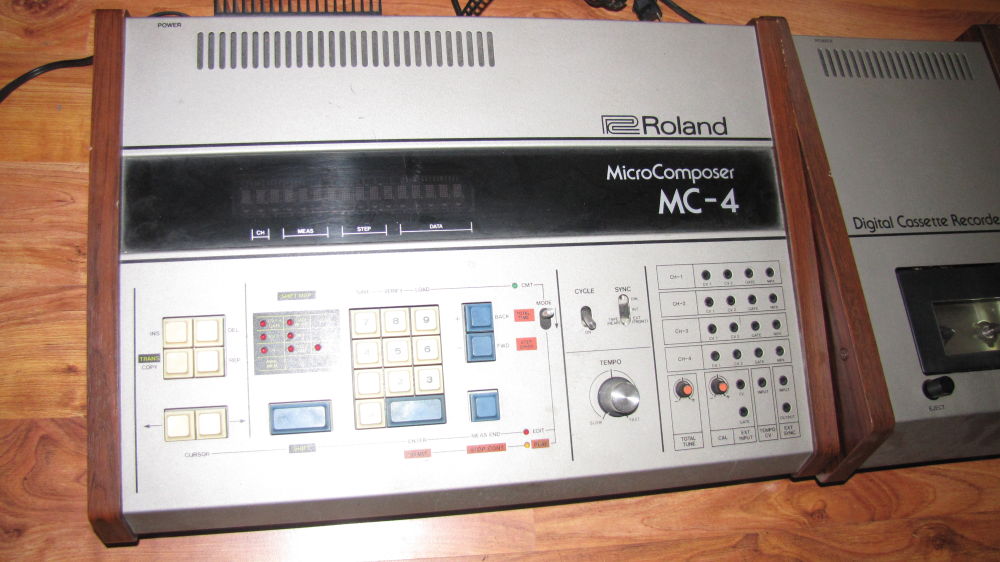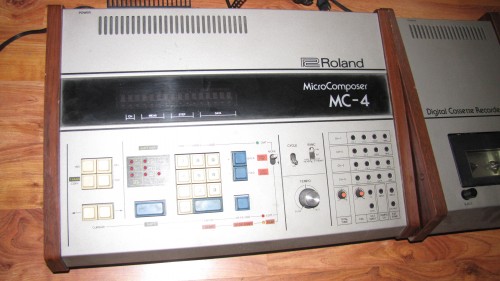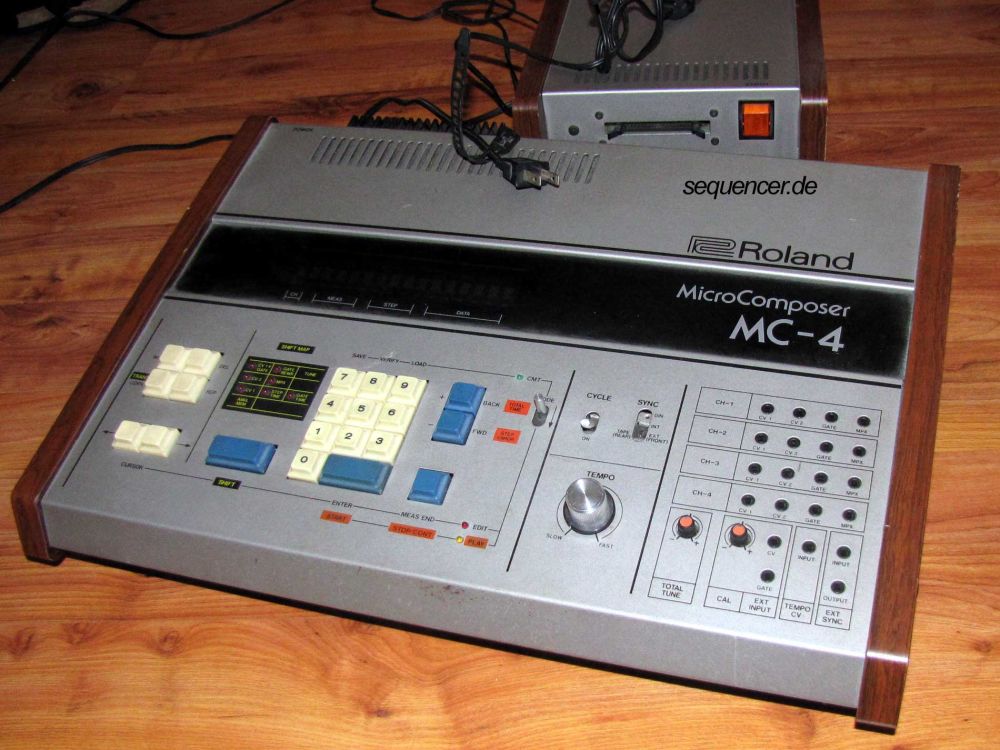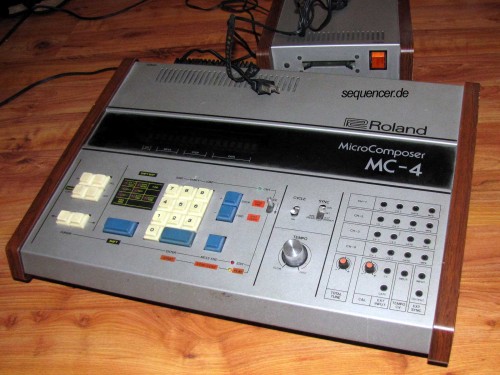 leider ausgeschaltet, da US-Stecker. Sorry, because of the 110V bullshit no nice display show so far..