Synth-Telegram mixed Synth & Audio news – processing (in a way) + gear-stuffs!
1) first – here's a nice video of Devo – the Synth Lab
2) Soundcraft has just released a new analog mixer that is able to import 22 input channels to a computer AND does analog processing and has built in Lexicon and dbx FX to be connected via USB. The Signature MTK (for multitrack rec.) as Milla would say: mul-ti-pass! Soundcraft Signature 22 Mtk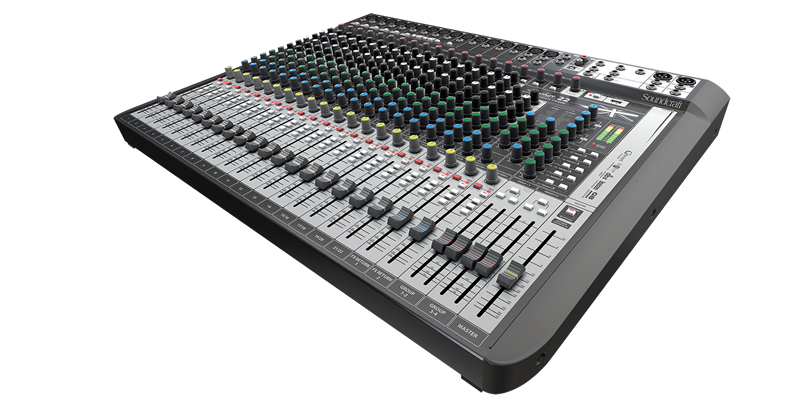 3) there is a new Raspberry Pi "mini computer" that is about 4 times faster than the one before – that makes it more interesting for audio and synths due to it's 900MHz quad-core ARM Cortex-A7 – btw. the A4 is used on the Axoloti Modular Project which sold 662 boards via crowdfunding – and this is a 4-core!
but maybe things might not be running on it – a forum user commented to this!
in german: es gibt allerdings auch Argumente gegen Audio oder zumindest gegen etwas wie Axoloti – DIY Micro Modular?,  wie dieser User im Forum bemerkt. Es ist also vielleicht nicht ganz so easy.
– Broadcom BCM2836 800 MHz ARM Cortex-A7 Quad-Core-Prozessor mit VideoCore IV Dual-Core-GPU
– GPU bietet Open GL ES 2.0, OpenVG mit Hardwarebeschleunigung und 1080p30 H.264 High-Profile-Decoding
– GPU ermöglicht 1 GPixel/s, 1,5 GTexel/s oder 24 GFLOPs mit Texturfilterung und DMA-Infrastruktur
– 1 GB LPDDR2 SDRAM
– HD 1080p-Videoausgang
– Composite-Video-Ausgang (PAL/NTSC)
– Stereo-Audioausgang
– Ethernet-Anschluss 10/100 BaseT RJ45
– Video/Audiobuchse HDMI 1.3 und 1.4
– 4-polige Audio/Composite-Video-OUT-Buchse, 3,5 mm
– 4 USB 2.0-Buchsen
– 15-poliger MPI CSI-2-Steckverbinder für Raspberry Pi HD-Videokamera (775-7731)
– 15-poliger serieller Display-Schnittstellensteckverbinder
– MicroSD-Kartensteckplatz
– Wird von MicroSD-Karte gebootet, läuft mit einer neuen Version des Linux-Betriebssystems (siehe Hinweis unten)
– 40-polige Stiftleiste für GPIO und serielle Busse (kompatibel mit 26-poliger Stiftleiste für Raspberry Pi 1)
– Stromversorgung: +5 V @ 2 A über microUSB-Buchse
– Abmessungen: 86 x 56 x 20 cm
4) spotted this thing in Ebay marked as "Starkey Labs" .. something – seen at Matrixsynth! Thx!

5) After NAMM there has been 2-3 big discussions:
small keys on the new synths (Korg Odyssey, Roland JD Xi) – so this is very very wide spread – at the Forum there are plenty of those as well – and more videos and better "in depth" info which I updated on most NAMM threads as well like Audio Demo of the Odyssey, better vid of SCI P6 and Roland JD Xi and more.
– im Forum wird eine Menge über  Kleine Tasten grrrr gesprochen. Ich finde sie super – aber man kann es verstehen ;)
are there any digital innovations? 
well – Yamaha did a retro-corner with a VP1 and GS1 and a DX1 and there is a nice video on that as well: the Yamaha Vintage Synth Museum – that I mentioned earlier as well but without that nice video by Nick Batt (thx)
there is another – what to buy next? ;) – Nach der NAMM: wer kauft nun was genau?
a lot of ppl talking the JD Xi and MS20M  (-> Info:Korg MS20M Analog Synthesizer)– and further with a lot of discussion on key size – the Odyssey and even more: the Prophet 6 which seems very attractive. And there was even polyphonic analog synths – after namm btw. we might not have expected this year. Musikmesse is coming in April btw. will be there at our vintage synth and SynMag (print mag) booth!
Tja – und hier und da wird digitale Innovation vermisst, hier ein paar Ideen, die dich vielleicht inspirieren dazu etwas zu sagen und an etwas unerwarteter Stelle im Forum; Yamaha VP1 Demo…
here's more analog vintage synths..

and more vintage – mechanical drumming doncamatic.